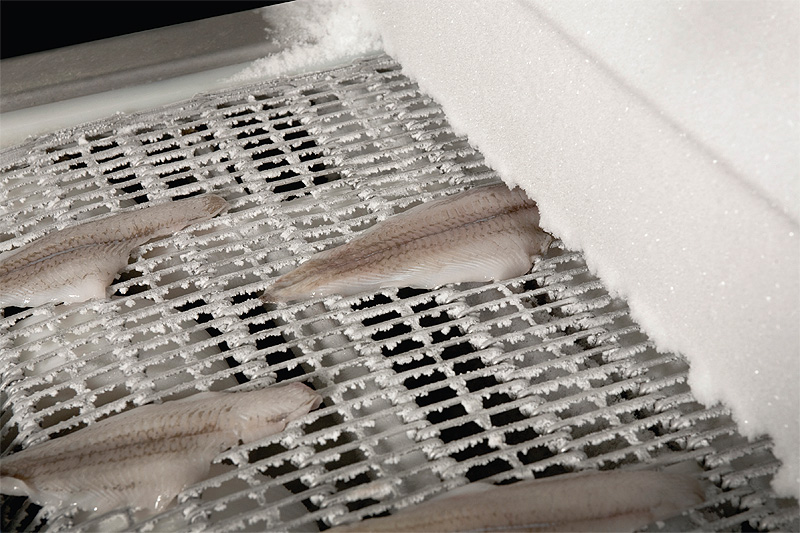 Northseafood Holland B.V.
Netting the market
With the impact of overfishing well publicised, NorthSeafood Holland B.V. is leading the way in sustainable development, without sacrificing quality or affordability
Established more than 25 years ago, NorthSeafood is a company built on a rich tradition. Together with its partners, NorthSeafood is dedicated to providing an extensive range of sustainably sourced and produced, high quality frozen fish products, primarily for the retail market. Initially the company mainly processed cod, but when the species numbers began to decline at an alarming rate, the company switched its focus to frozen flatfish and other fish products. In addition to offering fish from the North Sea itself, NorthSeafood also imports fish from many other parts of the world.
Today NorthSeafood is one of Europe's leading processors of deepfrozen seafood and prides itself on its 'A-brand' fish concepts. In the market of frozen food products, NorthSeafood has built a reputation as a reliable partner for a wide range of customers in the food service and retail industries, including supermarkets in Italy, Germany, UK, France, Sweden, and Austria. The company also places great importance on maintaining strong partnership with its suppliers, in order to secure a stable source of high quality produce.
Sustainability in food production is a growing global concern and one that NorthSeafood recognises within its corporate social responsibility policy. Fisherman are increasingly utilising sustainable fishing methods in the North Sea, and as part of this supply chain NorthSeafood has significantly increased the quantity of sustainable fish used in its operations in recent years. The company also fully supports any trends that promote more environmentally friendly fishing practices, and reduce energy consumption.
With good stewardship forming a key part of NorthSeafood's corporate mission, the company operates on the basis of the International TQM system for health and safety, and environmental standards. This means that in all of its practices and throughout the purchasing, production and sales processes, NorthSeafood considers
the impact on the environment and staff's working conditions. However, NorthSeafood's commitment doesn't end here, the company also implements innovative measures to reduce energy consumption and excessive waste production.
Based in the Netherlands, NorthSeafood's two production facilities provide a wide range of options for the creation of innovative ready-to-eat and user-friendly fish products. Operating two factories allows for the separation of natural products from coated items during production, and therefore minimises the cross contamination of allergens. The assembly lines themselves are equipped with advanced technology, enabling the company to meet its clients' specific demands with short lead times, and
provide final products in large volumes.
By carrying out the entire production process in-house, from the filleting of the fresh fish to the packaging of the readyto- cook final product, NorthSeafood is able to achieve unrivalled levels of efficiency and quality across all of its activities. These processing methods include pre-frying, breading, marinating, addition of sauces, and mugnaia, which is the application of a layer of herb butter. Over the years NorthSeafood has implemented a wide variety of packaging techniques, but today specialises in Individually Quick Frozen (IQF) and wet-pack retail packaging. Utilising its assets of plate freezers, a spiral freezer, line freezers and belt freezers, NorthSeafood is capable of freezing products at a speed, which retains their characteristic properties and quality. In order to provide its clients with the high quality and safe products they expect, NorthSeafood works in compliance with the International Food Standard 'higher level' (IFS), alongside its own strict intake, production, and final product checks.
One of NorthSeafood's core strengths lies in its ability to integrate people and technology in such a way that processes can be completed rapidly and effectively, resulting in healthy, tasty and safe fish products. It is this combination of people, processes and products that has shaped the identity of NorthSeafood, and these three elements remain central to the business. By recruiting and training a team of committed employees, the company ensures that its production processes are completed in a rapid and flexible manner. NorthSeafood actively encourages the development of its employees, and the results of this approach are highly visible, with increased knowledge of processes and technology translating into more efficient production. In 2010 NorthSeafood implemented an innovation project with two key strands – education and continuous improvement. With these two values closed linked, 81 NorthSeafood employees participated in a foundation level training programme in machine operation throughout last year at the own NorthSeafood Academy, which was founded last year.
Special expertise
Innovation is visible in all NorthSeafood products, with the company's solution-orientated and creative approach enabling it to translate customer needs into practical and commercial products. This capability, combined with special expertise in areas such as wet-pack packaging, has contributed to the company's considerable growth in the last 12 months. In fact, NorthSeafood has increased its market share to 55 per cent following the addition of major new retail clients – Auchan, ICA, and Iglo Group – to its client portfolio. In terms of the future, NorthSeafood's key aim is to further consolidate its current activities in order to keep up with the dynamic market and its core vision of providing quality, sustainable fish products, that don't come at a price.