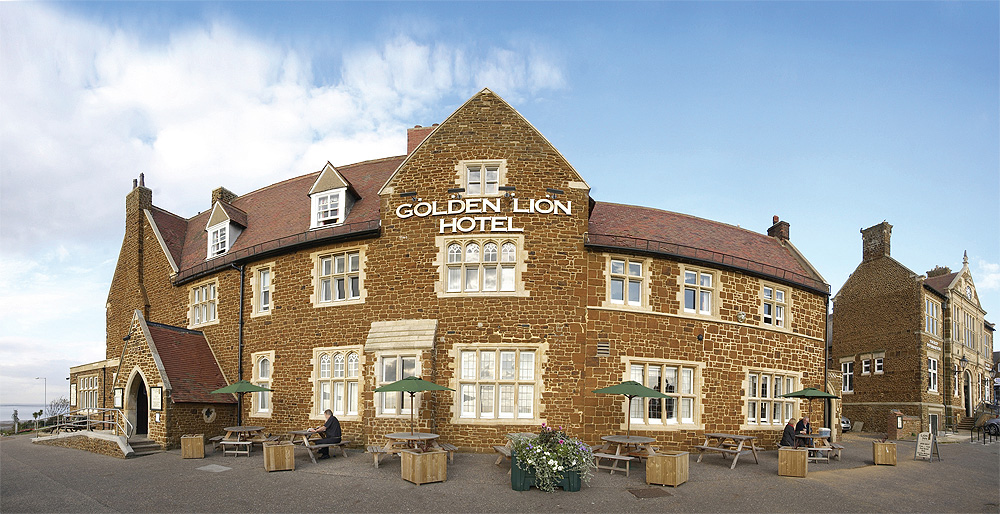 A new look
Shearings Hotels is currently undergoing a huge rebranding exercise to divide its hotels into two brands, Coast & Country and Bay Hotels
With a chain of hotels, located across the country, and a fleet of 295 coaches, Shearings Holidays offers destinations and experiences to suit every taste, including holidays by air, coach, rail, cruises, and even self-drive hotel breaks staying at one of the company's 49 hotels. Having been in the business for over 100 years, Shearings Holidays is now the largest coach holiday operator in Europe.
Offering holidays throughout Europe, the company enjoys unrivalled customer loyalty and has an enviable reputation for quality and reliability. As a modern holiday company employing over 3000 people across the group, the business places great importance on its customers and their feedback, regularly conducting research into their opinions and listening to what they have to say.
Vince Flower, managing director of Shearings Hotels, describes the current rebranding on the hotel division of the company: "The hotel division is a very important part of the Shearings group. Our research has showed that there are many people who do not realise that we operate 49 hotels, as our current brand awareness is very strongly associated with the tour coaches. We are now addressing that imbalance by restructuring our collection of hotels to come under two brand names, Bay Hotels and Coast & Country.


"Following our extensive research and survey programme, we have discovered that our offering is already divided into two types of holiday, so it's merely a case of putting a brand to each segment. Thirty six of our hotels will be rebranded under the Bay Hotels name. These represent the best that UK resorts have to offer – they are characteristic of the area and provide customers with great value breaks all year round. The remaining 13 hotels come under the Coast & Country brand. Each of these hotels is unique in appearance and offers its own charm, providing customers with inviting hotels in stunning locations. The Coast & Country brand is already in operation, and we're looking to rollout the Bay Hotels brand over the course of the coming year. The plan is to have all our hotels completely rebranded by summer 2010."
The rebranding was launched as part of an ongoing mission to raise the profile of the company which is the second largest leisure hotel operator in the UK. Vince comments: "As well as raising brand awareness, we also wanted to enhance the customer experience. We felt we needed to give a clearer indication to our customers of the differences between our hotels. This will hopefully help them to pick the right hotel and right holiday package for them."
In terms of expanding the brand, Vince elaborates on the company's growth plan within the UK: "We're looking for well-established destinations in the market to acquire new hotels. Our customers are predominantly UK-based and aged 50 plus, so we tend to operate into locations that are well known to the public with a long established history of being a popular short-break holiday destination. We already operate hotels at a number of destinations, including Torquay, Llandudno, Windermere, Newquay, St Ives, Bournemouth, Whitby and Scarborough. We are also looking for new locations that are well recognised; for example, Brighton and Stratford-upon-Avon are two places on our target list."
Shearings has operated a very successful business for many years and Vince believes this is largely due to the company's unique ability to deliver a consistent level of quality in its range of products and services. He also comments that improvements to the hotel chain will have further positive effects across the business: "Any developments that improve our hotel estate will also benefit our coach holiday business, because the two are closely linked. The more hotels and more locations we add, the greater the choice to our customers."
The company has also recently completed a refurbishment programme creating premier and superior rooms at 30 of its hotels, giving guests the option of upgrading their rooms to one with a much higher specifications. This development has been very popular with its customers. "Despite this being a very difficult year for the UK economy, we have experienced a really positive response, from our customers, to the recent developments in the company," says Vince. "We are really pleased that we stuck to our guns and didn't postpone or cancel our development plans. The challenging conditions and uncertain market outlook meant we really had to consider our position, but we decided to push ahead with our plans and it has paid off. We are now seeing very positive and encouraging trading numbers coming from all these developments.
"Looking to the future, we're confident that we have a formula that is highly successful and sustainable, but we don't underestimate the scale of the task at hand. We know that achieving our aim of becoming the leading leisure hotel operator in the UK will take a great deal of hard work. However, we believe that all the market indicators support our chosen strategy and the outlook is very positive. It is now down to us to work together as a team to make sure that we achieve our goals and objectives."