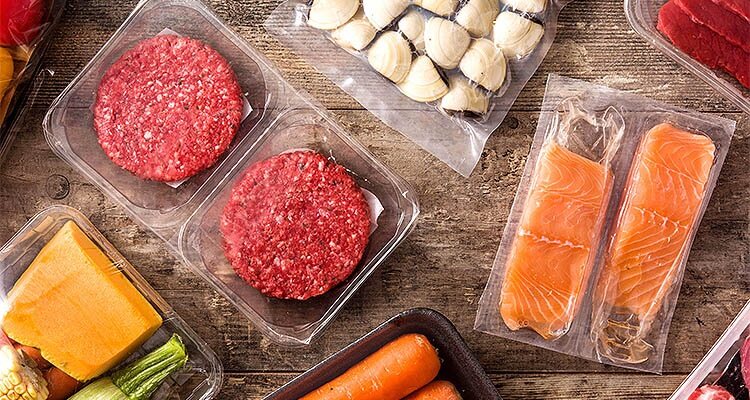 Sonia Guri of Air Products discusses the potential to extend shelf-life and tackle food waste
Modified Atmosphere Packaging (MAP) is a proven and effective technology that extends shelf life and reduces food waste. It uses either a single gas or multiple gases to create a protective atmosphere around the enclosed produce. This protective atmosphere, combined with appropriate packaging and temperatures, preserves the taste, safety, and appearance of food.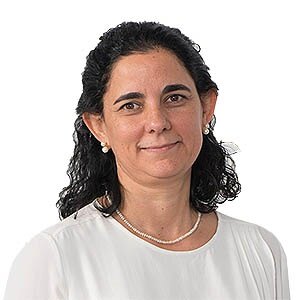 MAP is a mature market. However, key sector trends such as sustainability, the move from single-use plastic to new packaging materials, and the drive to boost efficiency, mean that it is a solution that must now adapt and evolve. One critical consideration in this evolution is how packaging is used to support the MAP process with different types of products.  
The UK plastic packaging tax came into force over a year ago now, but, for us – and others, the research into material alternatives began a decade ago. MAP, alongside biopolymers, was one option explored, but fast forward to the present day and the preferred option is the use of mono materials, rather than multiple layers. This, combined with a reduction in the thickness of the plastic material allows for easier recycling. We're also seeing recyclable PET (Polyethylene terephthalate) being increasingly used by the food industry, which supports the move away from single-use plastics.  
Using MAP to support the transportation of goods can safeguard products during transit and when they're being stored for longer periods of time, such as in warehouses. With ready-to-eat, cooked or cured foods, the shelf life for transportation within Europe can be up to three weeks plus an extra five days if requested. Despite the trends towards producing local and buying local, MAP is an important consideration amidst economic and social challenges and the demand for low cost, easy to store food. 
Another development with MAP – and one that is growing in popularity, is its use alongside cryogenic freezing – a tried, tested, and efficient way of producing food, particularly for ready to eat products.  
Driven by both environmental and economic pressures, there is significant demand for cost effective and low waste food manufacturing solutions. MAP and cryogenic freezing, as individual processes, are an integral part of how manufacturers manage this need but combine them and you have the best of both worlds. Our Freshline® SuperfreshTM offering links these technologies in this way. In so doing, Freshline® SuperfreshTM slows down the accelerated food deterioration occurring after thawing and allows the frozen product to have the shelf-life of a standard MAP chilled product after it thaws. Additionally, when thawed under the right conditions, the end user can safely refreeze the product at home. 
But while MAP must adapt to developments in packaging and freezing technologies, what about the evolution of the MAP process itself?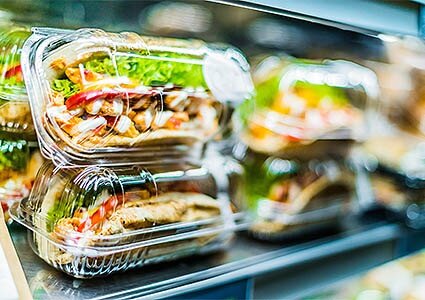 The Freshline® Aroma MAPTM system is a process we have developed at Air Products that represents a significant step forward for the technology. This system helps enhance the customer's sensory experience by vaporizing natural aromas, such as essential oils, into the packaging at the same time as the MAP gas, with no additional production steps.  
In terms of the system itself, it is incorporated into a manufacturer's existing packaging line and can be used for a range of food products, including processed meat, dried foods and bakery items. It injects a precise and repeatable amount of aroma or essential oils into the gas flow. The mix of the MAP-gas and vaporized aroma then goes into the packaging machine, inserted in the same way as for standard MAP. There are multiple benefits to this, including the potential to extend shelf-life and tackle food waste, as well as using smell to trigger emotions and memories and boost brand loyalty.  
Evidently, the sector has made progress, but with increased demand for sustainable production of food, there is now a renewed focus on innovation. As a result, the sector is witnessing a significant shift towards finding new, digitally led ways of improving its capability, across all areas. We are increasingly exploring how MAP can work in conjunction with a digital approach that allows manufacturers to investigate, record and review production data in real time, improving safety, and boosting efficiency and sustainability to boot.  
Ultimately it comes down to the fact that good innovation is the product of collaboration. Rather than tackling challenges in silos, it is critical we consider how MAP, new packaging materials and new processing methods can combine to tackle sustainability pressures, boost cost efficiency and ensure the needs of the consumer are met.  
For a list of the sources used in this article, please contact the editor. 
Sonia Guri is Lead Manager for non-Cryo Food Applications Europe at Air Products. Air Products touches the lives of consumers around the globe in positive ways every day. Focused on serving energy, environment and emerging markets, it provides essential industrial gases, related equipment and applications expertise to customers in dozens of industries, including refining, chemical, metals, electronics, manufacturing, and food and beverage. It is also the global leader in the supply of liquefied natural gas process technology and equipment.