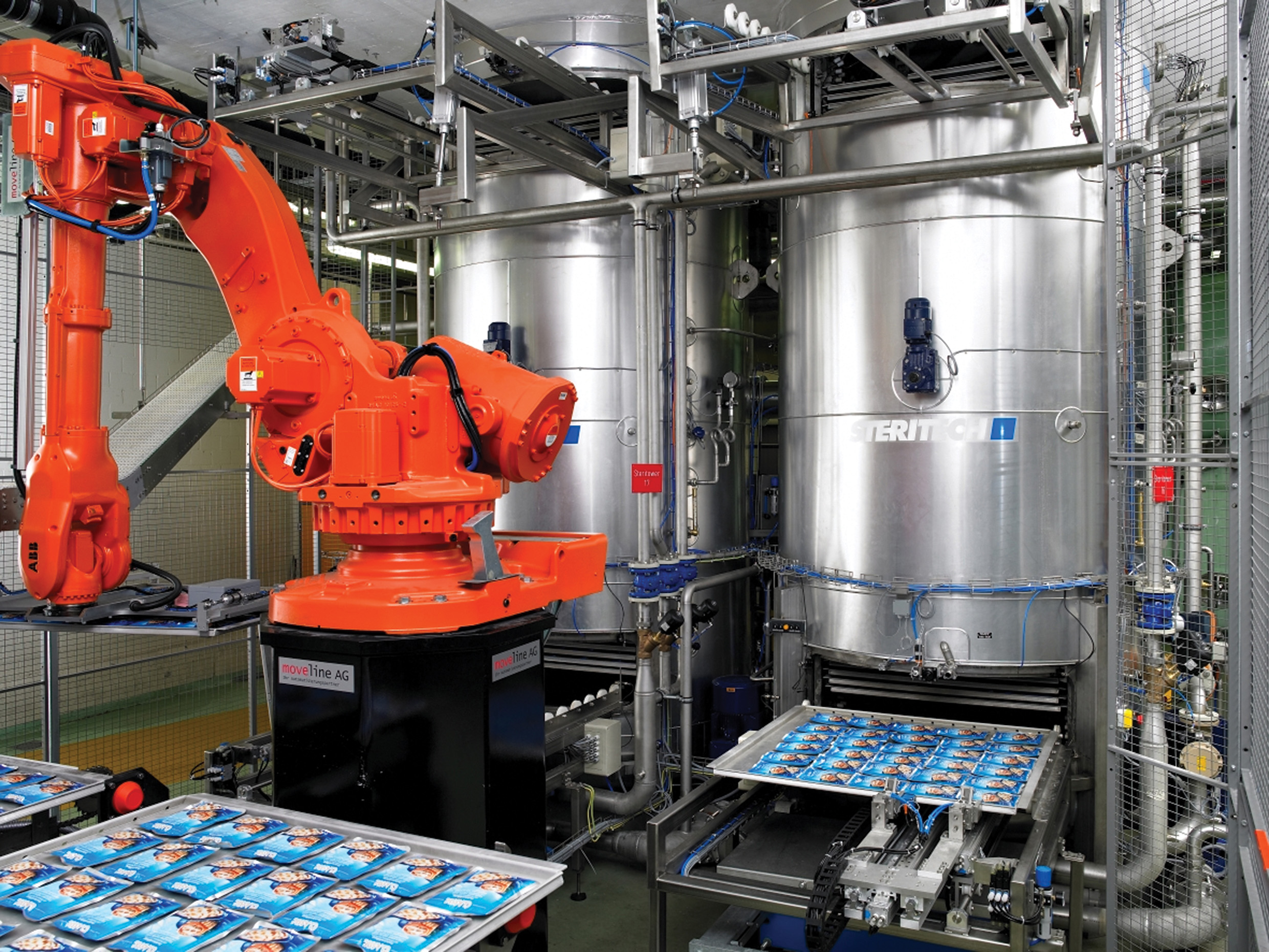 A fresh approach
Manufacturer of high-quality and innovative sterilisation and pasteurisation systems, Steritech, proves that close collaboration with customers can be an effective route to long-term success
Founded in 1988 by Patrice Camu off the back of years of experience in the retorting industry, Steritech brings to market a range of high quality, innovative and process driven sterilisation and pasteurisation systems for the global food industry. Based in Alsace, France, the company is well placed both strategically and geographically to serve its core markets in Germany, France, Holland and Switzerland, and actively establishes strong global partnerships to distribute products to worldwide markets. "Central to our company is that we are a process driven company," begins Global Sales Manager, Richard Mandille. "We always try to produce our machines based on our clients' products and be more process orientated rather than being machine builders."
Initially focusing on batch retort systems, Steritech demonstrated its skills of foresight and innovation by being one of the first companies to develop continuous systems. This facilitates the growing need to process a range of flexible packaging solutions including glass, cans, plastic trays and pouches. "Driven by our process orientation, this means that we really have to look at how packaging will react to high temperatures and pressures from our machines to sterilise and pasteurise the products," explains Richard. "We are also very strong with our innovation, we always look to come up with new ideas and new ways to improve our machines."


What really differentiates Steritech on the market is its approach to customer relationships. Richard recognises that as a small company it is critical for Steritech to work alongside its customers and offer unrivalled quality. "It is vital that during the process each product in a batch is subject to the same conditions and therefore result in consistent quality," he highlights. "One of the ways we do this is by selecting strong European suppliers who we are confident with to make sure our machines are the best. We don't believe in cutting costs to create better margins or to compete on price, our products are solely about quality. Many of our clients understand this as its increased reliability and lifetime longevity can deliver better return on investment."
To illustrate the competencies of Steritech, in terms of its approach to quality and innovation, are two recent product launches. The first, the SerialTower, was developed and launched as a result of awarded funding from the EU Eco-Innovation programme, which recognises and encourages energy saving innovations. "The SerialTower delivers a number of energy saving, and wider, advantages to our customers," outlines Richard. "As a continuous system, the SerialTower allows products to be fed through one side and out the other and therefore allows the next batch to enter before the last has been completed, cutting down on product waiting times. Once a product has been packaged, the longer it waits before being sterilised the higher the risk that quality will diminish, therefore its important that they can be sterilised quickly. Before, this was countered with more batch systems, but this takes up space, manpower, energy and substantial investment to operate.
"In terms of energy consumption, normally one retort vessel would have to constantly reheat and cool rapidly to facilitate the sterilisation process and this demands a huge amount of energy. With the SerialTower solution, the customer will have two towers, one for heating and one for cooling, and therefore eliminates this need to reheat constantly. We have also been able to demand less water by introducing a water re-use cycle to the process."
Innovation
The other significant example of Steritech's recent drive for innovation is its Trilogy operating system. Developed as a result of customers telling the company what the main challenges of production are – notably a complicated user system and lack of training, which can operate in significant downtime and loss of time and money. "In response we have developed the Trilogy operating system, which we offer in three packages, in addition to the standard system, to the customer," says Richard. "These are a production module, which is a user friendly interface with shortcuts, tabs and universal symbols to make it easy for someone to operate and understand with less training required; the maintenance module, which combines a step-by-step, illustrated troubleshooting menu to self-solve errors with a preventative maintenance calendar; and finally a management module.
"This management module allows a plant manager to monitor and record everything that goes through the process in terms of energy consumption, product numbers and so on. This data can then be viewed in a number of comparative ways to facilitate a process of continuous improvement within the factory. The user can also input costs of things like energy and material usage, to closely monitor and improve the cost efficiency of a process."
As Steritech moves forward and looks ahead at a future of rising global demand for convenience products, innovation, customer service and quality will remain top of the company's list of priorities as it continues to grow. The company recently established a new partnership in Japan and sees further opportunities across the whole American continent. "If somebody approaches us with a potential new market for our products we are always open at exploring that market as a new opportunity," notes Richard.
Over the next 12 months the company will be launching a new product line of continuous systems that offers similar process quality at a reduced cost to allow growing company's to access the expensive technology in order to grow. Again, this development grew out of paying careful attention to the customer demands. In the longer term, Steritech will be looking at consolidating already established markets and product ranges, alongside marketing itself and its unique solutions to expand and grow at a targeted 30 per cent per annum.