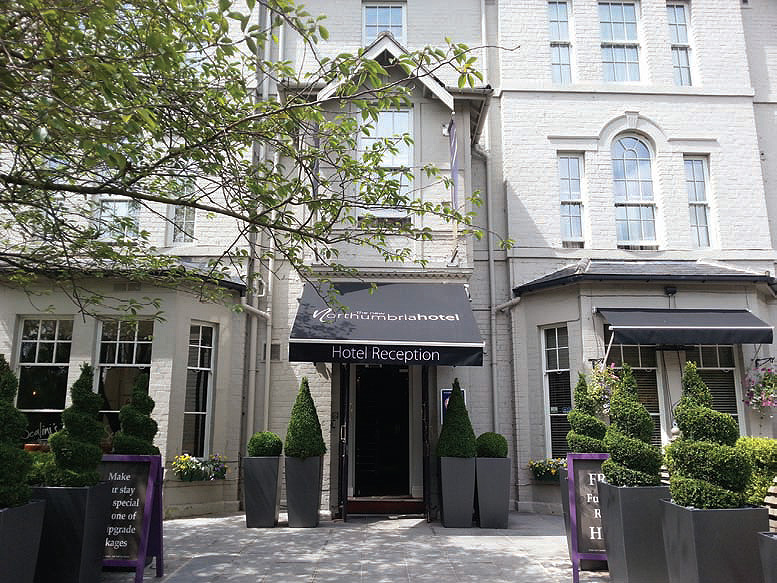 The perfect venues
The Malhotra Group PLC is rooted in family values and has built a large portfolio of venues across the North East of England that all strive for excellence
The Malhotra Group PLC is a company that has gone from strength to strength and now boasts more than 25 years' experience across a range of sectors. The company is renowned for not only being one of the leading leisure operators in the North East, but also for running a number of state-of-the art care homes along with owning a very healthy property portfolio.
The Malhotra Group's reputation for being a market leader in the North Eastfor its leisure brands has been gained through a combination of a strong understanding of its customer base and providing a venue – whether that be hotels, bars or restaurants – to meet that need.
To mark its 25th anniversary the company held an event where it invited all those associated with the business and thanked them for being a part of the success. This event is not just significant because of the distance The Malhotra Group PLC has travelled in under three decades, but also highlights the strong relationships with suppliers, businesses and with decision makers in the areas the company operates.
The customer-centred approach might in part be explained by the humble beginnings of the business, and this has meant that The Malhotra Group PLC never takes its customers or their feedback for granted. Its history is an insight into how hard the family that owns the company – and continues to be the majority shareholders – has worked and demonstrates how successful its style of business has been: "We started after my dad came to this country. He arrived with nothing and worked in a newspaper shop and he worked his way up over the course of the following years to build the business that stands today," said Atul Malhotra, the company's Operations Director.
Loyalty card
That business includes having a key stronghold in the leisure activities across Tyneside, with the company owning a number of boutique hotels, stylish bars and restaurants. One of its current
projects is the transformation of the company's Newcastle city centre hotel. The Grade II listed Grey Street Hotel is undergoing a £1.2m, 32-week phased development programme which will boost its 46-strong workforce and put it at the forefront of the city's hospitality sector. The first stage of the rolling programme is the refurbishment of the hotel's 49 bedrooms, which have been individually styled to combine contemporary luxury with unique tributes to the city's heritage.
"We like to think that we are one of the most innovative families when it comes to hospitality in Newcastle," said Atul. This is visible through the company's willingness to adapt to new ideas and to try to provide something that appeals to customers' expectations and demands. An example of this within the leisure sector of the business is its loyalty card scheme, which will offer customers five pence back for every pound that they spend in any one of The Malhotra Group's venues.
Perfect brands
These are as easy to collect as any other well-known loyalty card scheme and can be redeemed at any of the company's venues. This new option for clientele began in June 2016 and has already been very popular. The Malhotra Group's real forte is providing the perfect brand for each of its location. That's why visitors will find the Three Mile Inn, which includes a large bar and a branch of the group's Scalini's restaurant situated in Newcastle's leafy suburb of Gosforth and serves the mainly residential area with an affluent crowd.
In trendy Jesmond the company owns The New Northumbria Hotel and, within that, there is a second Scalini's; a stylish and upmarket Italian restaurant, which suits the local demographic to a tee. Both of these restaurants provide a large space to enjoy a relaxed and rustic Italian meal, offering something that customers from all walks of life can enjoy. The Jesmond hotel also plays host to Osbornes Bar, which offers an extensive range of premium spirits, draught lager, real ales, world beers, cocktails and a wide selection of wines.
Customers can also choose from a range of bar food options, which include light snacks and more substantial meals to accompany the drinks range and this food is inspired from foods across America and Mexico. The company also owns two traditional pubs – the Runhead and the Sandpiper – which, again, are perfectly suited to their local audience. These venues also offer a large drinks and food selection that is tailored to the demands of its customers in the area, both offering a homely atmosphere for all who visit.
Not a company to rest on its laurels, The Malhotra Group PLC is also currently working on creating its first gin house. It has invested £3.5 million in a redevelopment of its New Northumbria Hotel, which will result in this new exciting and creative development. The venue will tap into the growing market for gin – and the developing taste consumers have for it. With its knowledge of the market, the company is quietly confident that its strong customer base will completely support and enjoy this new venture. Since its earliest days, the Malhotra Group and the Malhotra family have shown their business acumen, their passion for the work and their dedication to every one of their ventures.
While this continues to pay dividends, there is never a time when they rest on their laurels – instead, their strong work ethos drives each and every generation, with no indication that this will ever change.