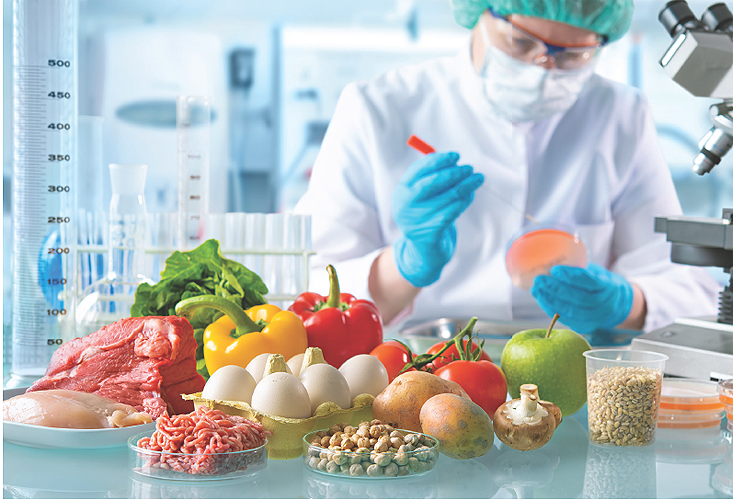 The modern age of information management has spread to almost every corner of the business world, and the food manufacturing floor is no exception. One of the key drivers for the digitization of food safety data has been the promise of risk reduction through the speed and accuracy of identifying those risks. Organizations are realizing that this benefit can be expanded when visibility into food safety performance extends from their own production floors to include ingredient suppliers and co-manufacturing partners.
The five KPIs
Gaining improved visibility into food safety key performance indicators (KPIs) is one of the most important outcomes of digitizing food safety workflows and data. Based on the deployment of digital environmental monitoring programs (EMPs) at hundreds of food manufacturing facilities, the five KPIs are essential for food manufacturers and processors to have at their fingertips. By monitoring the following measures, companies can improve visibility into overall program performance and ultimately keep a pulse on risk management.
KPI 1: testing volume
The absence of evidence is not evidence of absence. An indicator of a food safety program's health is testing volume. Testing volume may depend on commodity types, but often testing volume is associated with seek-and-destroy-founded programs. The more places that testing occurs, and the more issues that are uncovered and remediated through corrective actions, the more a food safety program can be viewed as thorough and complete.
While testing volume causes a direct cost to the business, the offset of risk avoidance is far more significant. This is realized through reducing the costs of quarantining food lots, scrap/waste, re-work, unplanned sanitation and ultimately food recalls.
KPI 2: percent coverage of sampling program
Increasing the volume of testing is not enough. Food Safety Modernization Act legislation requires that test locations be randomized to ensure that the same testing in a few locations is not continuously repeated to drive a desired result. But randomization is also not enough. The best-performing food safety teams realize that in any given time period, it is important to make sure the highest percentage of test locations possible are actually tested.
This requires a combination of math and logic. Any set of test locations must be randomized while also continuously updating the remaining un-tested set of locations as the next possible pool of randomly selected tests to be performed. This requires digitization to apply the math and logic necessary to achieve this result.
KPI 3: percent failure/positive rates
It is important to immediately launch corrective actions when there is a confirmed pathogen positive or an indicator test failure. However, many testing programs experience a gray area where presumptive positives and marginal test results do not trigger corrective actions, or conversely, cause corrective actions to occur needlessly. Each of these outcomes results in added expense and draining of scarce resources.
A continuous view of percent failure/positive rates, whether confirmed or marginal/presumptive, allows a food safety team to determine where the data about real issues may be trending in the wrong direction. This helps to focus resources on addressing the issues that are more likely to cause major problems if left unattended.
KPI 4: average days to close on corrective actions
The performance of any food safety program depends on speed. Corrective actions that languish in mid-process can have a negative impact on the business. This pertains to things like determining if food is being processed on an affected piece of equipment, a production line being re-started, the duration of time a production run is quarantined, and ultimately the delivery of ingredients and food products to the customer.
Having a digitized process ensures that leadership can see where corrective action protocols are being executed or delays are occurring. This can alleviate costly outcomes while ensuring that each step of a corrective action protocol is completed according to the SOPs. Keeping on top of this KPI can yield a great impact with customer and co-manufacturing auditors, who are looking for consistency and control of food safety issues when they occur.
KPI 5: time-to-information/action
This is a new KPI, born of the digital age. All the preceding KPIs can and should result in this KPI being measurable and reported. For example, the 'old way', defined by a weekly process involving collecting test result information in spreadsheets, often requires pivot tables to be built in order to provide relevant information for a Monday management meeting. This means that issues could be ongoing, and pathogen and indicator trends remain unseen during the time between information collection and the Monday meeting.
The 'new way', enabled by digital transformation, is one where a testing workflow and analytics platform analyzes data as it is collected via an algorithm. An alert engine then sends relevant data to stakeholders via integrated email links when thresholds are not met or exceeded, as the case may be. This accelerates 'time-to-information', resulting in much faster responses and actions and therefore decreased operational and brand risk.
Conclusion
As organizations mature in their digital journey, additional KPIs will enable business performance improvements through food safety operations. An often-overlooked element to digitalization and publication of KPIs is the food safety culture. As access to key food safety data improves, additional functional groups and people can visualize improvements, benchmark activities, and allocate resources to food safety improvement and risk reduction.
NEOGEN Analytics


Joe Heinzelmann leads business development activities for NEOGEN Analytics. NEOGEN Corporation develops and markets products dedicated to food and animal safety. The NEOGEN Analytics platform is used by leading food and beverage suppliers to streamline and optimize key functions within food safety programs including environmental monitoring, product testing, sanitation management, compliance and conformance, and reporting and analytics. NEOGEN Corporation has an exclusive development and licensing agreement with Corvium, Inc. to market software under the NEOGEN Analytics brand.
For further information, please visit: www.neogen.com