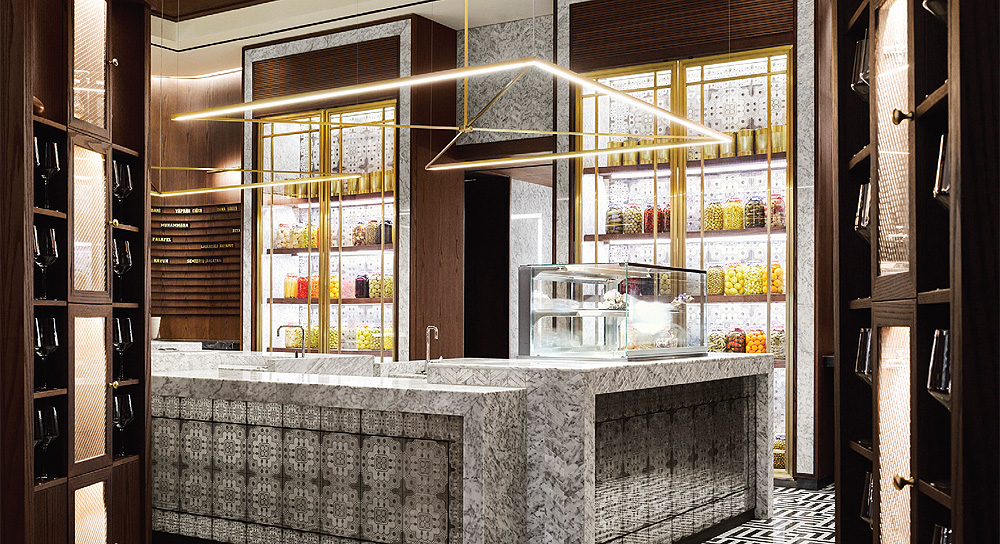 The lap of luxury
When AccorHotels announced in December 2015 that it had signed an agreement with the Qatar Investment Authority (QIA), Kingdom Holding Company (KHC) of Saudi Arabia and Oxford
Properties for the acquisition of FRHI Holdings Ltd (FRHI), parent of the Fairmont, Raffles and Swissôtel hotel brands, it marked an exciting new phase for the now 50-year-old group.
With the purchase of FRHI's portfolio of 155 hotels and resorts, located in 34 countries across five continents, AccorHotels cemented its intention to create a worldwide leader in the luxury and upscale hospitality segment, adding its brands to a list that already included the likes of Sofitel and Pullman. The deal also allowed the group to strengthen its human capital with FRHI's talented global workforce, which has a proven record in operating and marketing luxury hotels, and in turn meeting the evolving expectations of their clientele. FRHI's portfolio includes legendary properties such as The Savoy in London, The Plaza Hotel in New York, Raffles Singapore, Shanghai's Fairmont Peace Hotel, Le Royal Monceau – Raffles Paris and Swissôtel The Stamford in Singapore.
Dynamic organisation
The history of the AccorHotels group dates back to 1967, when friends Paul Dubrule and Gérard Pélisson opened their first Novotel in France. At the time, theirs was a business model that few believed would translate into long-term success, however it was through the pair's creativity and boldness that the boundaries of what was possible in the hospitality industry moved dramatically. The result of the pair's efforts is a group that today owns over 20 different brands, operates some 4200 hotels and employs approximately 250,000 'hospitality experts'.
One of many such experts to join the AccorHotels fold following its acquisition of FRHI is Martin B. Jones, whose 35 years of international expertise as a food and beverage leader sees him today holding the position of Vice President, Food & Beverage, Europe – Luxury Brands. "As a group, AccorHotels is a dynamic organisation and one that has never been afraid to take risks," he begins. "The CEO of the core group has a clear vision when it comes to hospitality and is always looking at how we can grow value by diversifying our offering. Central to that is an ongoing programme of expansion, and it is this that led to the purchase of FRHI."
Food strategy
With said purchase, AccorHotels has also bought into FRHI's unrivalled track record when it comes to food and beverage services. "AccorHotels has always recognised food and beverage as being a vital part of its business, what with it making up some 40 per cent of its revenues," Martin explains. "What it is striving to do now is put a renewed focus behind this area of the business, developing new ideas and concepts in order to solidify the group as a world leader in this space."
This focus comes at a time of ever-greater competition in the food space and this has spurred the group on to modify its approach in order to be more competitive. "Our efforts have turned somewhat so that we are not just fixated on the hotel guests alone, but also on attracting the local community into our restaurants," Martin adds. "Our aim is to establish these locations as being integral fixtures of the areas in which they are found as we know that if we can attract local customers to our restaurants the hotel guests will follow.
"At ground level, we are currently concentrating on getting the basics right, making sure that everything we do we do to the best of our ability. This has begun with the re-rolling out of our breakfast across our brands, where we are focused on delivering quality and authenticity with our produce. We have also done a lot of work in responding to changing consumer trends, for example introducing plant-based foods, vegetarian, vegan and gluten-free items, and we are already starting to see the benefits of this work with those customers who know they can get a great breakfast often being encouraged to come back to our hotels for other meals throughout the day."
New concepts
To use an old saying, it seems clear that the Luxury Brands division of AccorHotels is making sure it has all of its ducks in a row when it comes to ensuring the consistency and quality of what it serves across its various restaurants. "In addition to this," Martin says, "we are also investing considerable time and effort developing new concepts and programmes within the food and beverage space. At the same time, we have a big focus on hygiene, and are working to improve our meeting and banquet spaces in order to cater correctly to today's consumers."
What this approach does is guarantee that AccorHotels remains in touch with the world as it is today and with what its clientele wants from its hotels and restaurants. With new hotels that fall under the group's banner opening almost every week, Martin and his team are unlikely to run out of opportunities to do things that are new and exciting with food and beverages anytime soon.