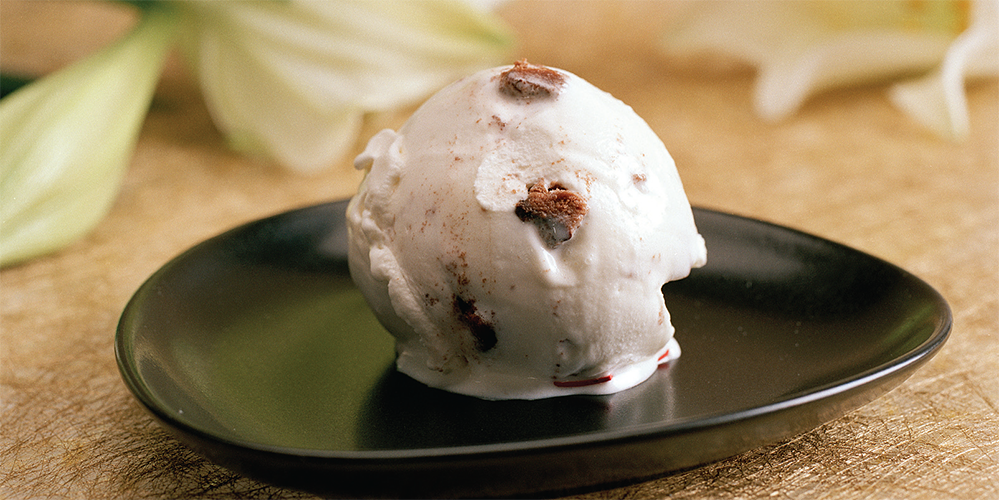 The right ingredients
Specialists in premium ingredients for the food industry, ASM Foods remains dedicated to delivering taste through innovation
Since ASM Foods first began life in the early 1940s, the business has remained close to its roots, operating from the same location in Mjölby in Sweden. A world leading ingredient supplier to the ice cream, dairy, bakery, confectionary, and dessert industries, ASM Foods' home market of Scandinavia remains its biggest, although it also exports products to over 45 countries worldwide, through its close work with major ice cream producers such as Unilever.
The Arla Group bought a part of ASM in 1945, when Arla was called Mjölkcentralen. In 1960 ASM became fully owned by Arla, until the Danish confectionary company Carletti A/S purchased it in 2000. Carletti itself is part of the Givesco Group. Describing the key strengths of the business, Roger Altsäter, CEO of ASM Foods, says: "We are specialists in the food ingredients industry, and having been in the business for many years have gained expert know-how in this sector. We are focused on development and innovation, and operate a very flexible production site to accommodate these activities."
Today ASM Foods' biggest product group is ice cream where its ingredient range extends from chocolate and compound coatings, and baked products, through to centre fillings and sauces. The company's products are also found within the baking industry, where everything from fruit preparations to chocolate is available for delivery in a variety of different formats and packaging to suit individual production methods. On the dairy side of the business, ASM Foods has grown from a national supplier to a European contender in just ten years, through its yogurt and dairy jam activities. In terms of the confectionary market, ASM Foods delivers both fat and water based fillings to customers who orientate their production directly to consumers.
The sheer extent of this product range is facilitated through ASM Foods relationship with the larger Cartetti Group, as Roger highlights: "This partnership enables us to offer a much wider portfolio of products to our clients. Our own production facilities are focused more on chocolate and compound coatings, but our sister companies in Denmark produce confectionary and liquorice, so we can bring these additional items to our clients. We pride ourselves on being a one-stop-shop with solutions for everything such as colour, smell and taste, aside from the final ice-cream mix itself."


With the vast majority of ASM Foods' products created on a bespoke basis, the development department is at the heart of the business. The company works closely with clients, taking into consideration their brand, product strategy and consumer tastes, to develop perfect flavours and fresh ideas. "Naturally the process differs from customer to customer, but we see the greatest success in projects where we work as part of the customers' own development department. Through this more long-term approach we work closely with the customer to achieve their goals, although we do also undertake more standard production orders. Our aim is to work as a creative partner, in discussion with our clients, to inspire new products and flavours," describes Roger. ASM Foods also develops its own new product concepts in line with trends it identifies in the market. One example of this is the recently launched 'Dreams of Africa', which is a new range of ice cream, dairy and bakery products that are based on the colours, tastes, and imagery of Africa.
Whilst ASM Foods has thousands of established tastes on offer, its core business is based around the creation of new tastes, however challenging the client brief. "If you take for example a strawberry flavour, there can be quite a bit of difference in what that actually tastes like from country to country," explains Roger. "In order to ensure that we recreate that particular flavour for that client, we have an in-house sensory team, which works to match that taste. Sometimes we get clients who want a confectionary flavour to be turned into an ice cream or bakery product, and we will work to deliver this."
ASM Foods operates two production plants – one fat-based plant for chocolate and compound components, and one water-based facility for fruit preparation. Roger highlights how this benefits the business: "Not many of our competitors have both of these capabilities in-house, or the knowledge that we do in how the water-based and fat-based components work together in one product. Our customers recognise that we are specialists in developing these solutions, and so trust our expertise in this sector. Additionally our plants are capable of producing smaller batches of product than some of our larger competitors in Europe, which means that clients can run product tests without having to purchase such large volumes. This also enables us to then further develop and test the product until we achieve the perfect solution." The business also offers an efficient logistics business, which utilises local transport companies within the country of destination, to ensure its products arrive on schedule and in perfect condition.
Having delivered just under 17,000 tonnes of ingredients last year, business appears to be booming for ASM Foods despite the challenges of the financial crisis in its core market of Europe. Keen to continue to build upon this success, Roger concludes with his vision for the future: "Our business plan is to achieve five to ten per cent growth each year. We believe that this is the ideal amount for us to be able to take care of both old and new customers and provide them with a superior service, as opposed to larger increases, which can make it more difficult to offer this level of service."