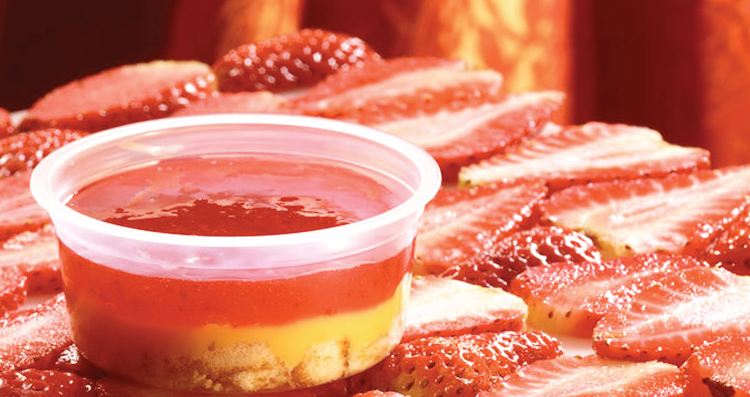 The taste factory
ASM Foods' aim is to create taste experiences and food pleasure for consumers that are unrivalled in the market place
As a market leader in the Scandinavian sweet ingredient sector, ASM Foods sells confectionary ingredients to customers across the world. The company produces raw materials for the production of confectionery products, such as ice cream, dairy products, bakery goods and high quality toppings. ASM exports nearly 60 per cent of its products to more than 30 countries, including the US, Europe, Taiwan, and South America. As evidence of its success, in 1999, the company received an award from the Chamber of Commerce in Sweden for 'The Best Exporter' for its business in the US. Furthermore, for more than 50 years, ASM has contributed to the creation of a range of classic ice creams. The company produces approximately 15,000 tonnes of ice cream ingredients a year.
Today, the business is owned by the Danish Carletti group, with which it shares a common history of confectionary expertise. Although ASM is not one of the biggest manufacturers of flavour additives around, the company does offer speed and flexibility, which the larger companies find difficult to match. Another strength of the business is its separate production lines for fat-based and water-based products. As a result, ASM is one of a handful of manufacturers who can produce both cocoa-based and fruit-based additives. This means ASM has the unique ability to create new tastes that combine both additive types.
ASM's research and development department is the heart of the company's business. It was there that the organisation developed the world's first chocolate pellets for bakeries. In addition, over the course of a few busy weeks, ASM also developed the liquorice lolly for Unilever. Today, the company has thousands of established flavours to offer but it understands that the future is rarely built using just what exists today. By talking to its customers on a continual basis, the business is able to give valuable input into their product development.
The organisation works closely with its clients in order to understand their brand, product strategy and consumer tastes. Furthermore, ASM allows customers to enter its top-secret development department, where they are able to meet product engineers and discuss formulas to create the unique product, which they require.
With such significant investments into R&D, the company understands that the path from idea to finished product is rarely a straightforward process. This can be seen from the company's website, as it states: "It's not very easy to produce inspired, creative solutions. You can't generate new ideas at the flick of a switch. Often we need to gather more information about the assignment – about the raw materials or the processes our customers use. And lastly, of course, our solution has to be one that matches their production resources. Sounds a little vague and unplanned? ASM follows a carefully formulated working method, which makes space for creative input and experimentation. Taste is an experience, a sensation, and this must also be reflected in the development process."
In addition to product developments, the company focuses heavily on quality. For ASM, it is important to have a system in place, which ensures high quality products every time. As a result, the organisation was amongst one of the first food companies in Scandinavia to be certified according to ISO 9001, in 1994. This was then upgraded to ISO 9001:2002 a few years later. Furthermore, since 1996 the company has put in place the HACCP system, which is adopted by the Codex Alimentarius Commission. ASM factories also have hygiene zones and a full IPM system. In addition, the business has also been certified according to the Global Food Standard – BRC.
Through high quality and continuous product developments, ASM has built up a strong reputation in the market for its competence and great commitment. This has made the business the most requested partner to successful food producers in Europe. ASM's continuous work in product improvement and its efficient use of resources has, over time, created success, pleasure and inspiration for all ASM partners.
Over the next five years, ASM plans to gain a greater share of the European market. In order to achieve this, the company will continue to invest heavily in its product range. The organisation has recently launched a new gourmet dessert line, which has proved to be very successful in the market. In addition, ASM is currently developing a healthier dessert range, which looks to meet the needs of the ever-changing customer requirements. By listening to its customers' needs and developing ingredients in order to improve its clients' products, ASM has become one of the leading suppliers to the Scandinavian confectionary industry. By continuing with this strategy, the company has a strong future ahead.