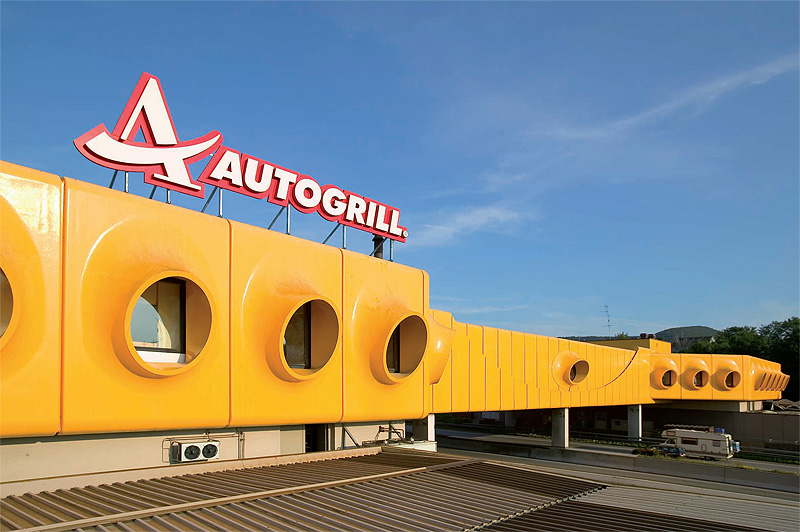 An immaculate conception
Renowned for satisfying the notorious high standards of the Swiss public, Autogrill Schweiz continues to expand across the country
Autogrill Schweiz is a subsidiary company of Autogrill International, one of the world's biggest and most successful gastronomic companies. Headquartered in Milan, Italy, Autogrill operates in more than 40 countries around the world and Autogrill Schweiz handles the company's business operations in Switzerland: "The majority of Autogrill Schweiz's gastronomic business occurs at its restaurants that are located on highways, at airports, train stations, shopping centres and in various city locations," explains Maximilian Schiedt, director of marketing for Autogrill Schweiz.


Though its most prominent brand remains Autogrill itself, the company has diversified itself in the decades since its formation in 1947 to the point where today it operates a total of 18 different restaurant concepts. Amongst these it operates the 'amo' chain of restaurants, offers authentic Italian cuisine through its 'pizza&pasta' establishments, provides high quality coffees and light snacks from its famous 'Motta' brand and, in its most recent venture, has started to attract customers with a strong sense of health awareness to its 'greens' takeaway outlets.
"Autogrill Schweiz operates approximately 120 points of sale at 35 locations throughout Switzerland," Maximilian continues. "Through its different food outlets, the company is able to cater for all manner of individual needs, in every location it is present. This is one of the company's real strengths, being able to position its brands in the best locations and identifying what concept will best support the customers that come through the area. Ultimately it is all about taking the idea of creating a tailor made concept and reproducing it across the country."
Research
Extensive time and resources go into conducting the research necessary to determine which of the company's chains will open in certain locations, but as Maximilian highlights, market research is just as vital in gaining an understanding as to what Autogrill Schweiz can do to further improve its existing restaurants: "Autogrill Schweiz is a company that carries out extensive work in order to uncover what people eat and what they want from a food outlet. It was this research that helped launch the company's 'greens' initiative when it noticed there was a significant gap in the market that could be filled by a contemporary brand, built on the concept of supporting the health and fitness of its customers through the supply of good, healthy, sustainable foods."
It goes without saying that ensuring the consistent quality of the products sold by Autogrill Schweiz is an absolute priority, and as Maximilian states, the company does this while also striving to meet particularly high standards: "From a food point of view Switzerland arguably has the highest standards in all of Europe. This demand for high quality food, even in the fast-moving gastronomic sector, means companies within the Swiss food market can never sacrifice quality in favour of things like price if they want to be successful here. "There are several ways in which Autogrill Schweiz goes about ensuring the highest quality is maintained at all times. One way is by having its own department for quality management, whose staff are tasked with the inspection of the company's stores on a daily basis and the reporting of all issues directly to the chief executive officer. Another way of guaranteeing the best products and services is by carrying out in-depth surveys with both Autogrill Schweiz customers and its employees. Here the company can get first-hand information of what needs improving, be it the quality or variety of foods, the ambience and cleanliness of the restaurant or the level of customer service received. Methods such as these also help determine what sites would be positively affected from becoming part of Autogrill Schweiz's ongoing refurbishment programme."
Benefits & challenges
Though business levels remain strong, with sales growing on a yearly basis, Maximilian points out that Autogrill Schweiz' location brings with it both benefits and challenges: "Due to where it lies on the continent, Switzerland is very much a transit country where those travelling by road between countries like the UK, the Netherlands, Italy or Spain will at some point cross over its borders. The challenge Autogrill Schweiz faces at the moment is that, because the Swiss Franc is so much stronger than the Euro, these potential customers are less keen to spend more when they pass through. What the company has found is that the best way to combat this is to offer the best value possible, for example by selling combo deals that highlight the fact that what it provides are good quality products at reasonable prices.
"At the same time it has been well documented that despite it being a relatively small country of some seven million people, Switzerland is growing at a rapid pace and this has seen the company experience a significant upturn in the number of Swiss citizens coming to it. As a result more people are beginning to recognise just how Autogrill Schweiz has remained so strong within the gastronomic market."
With a new outlet concept beginning to take off and a portfolio of well established brands experiencing rising demand, the future of the company, Maximilian concludes, will be one of continued growth: "Over the next several years we expect to see Autogrill Schweiz increase its yearly sales by between three and five per-cent as it opens more locations at super high frequency spots around the country. With this growth the company will increase its visibility and recognition in the market place, further showcasing the increasing strength of its brands."