Game of cones
Home of popular brands like FatBoy, Jolly Llama and Churn Baby, Casper's Ice Cream continues to launch some of the USA's most innovative frozen treats
Ashed, a ten-gallon milk can, and fresh milk and cream from his family's farm – that was all it took for Casper Merrill to create his first frozen confection and, in turn, to kickstart a legacy. The inaugural product, an ice-cream nut sundae on a stick, proved so popular at a local 4th of July celebration that Casper soon expanded his home-grown operation, adding the first FatBoy Ice Cream Sandwiches to its offering. In the 96 years that followed, the original ingredients and recipe for Casper's Ice Cream products have changed very little. The company's footprint,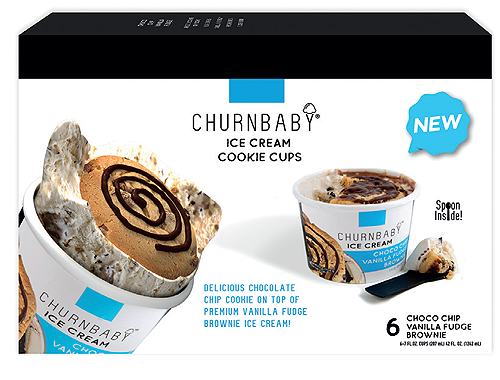 production capabilities, and product range, however, continue to develop and expand.
"Casper's Ice Cream was officially founded in 1925, when it started manufacturing on a major scale in a facility in Logan, Utah," says Keith Lawes, the company's Vice President and Corporate Secretary. "We were there until the late 1970s, after which we moved back out to the family farm and built our second manufacturing site. That facility continues to operate, but after reaching capacity in 2015 we built our current facility right next door. That move brought a lot of modernization and enabled us to produce a wide range of ice cream novelties and bulk items, mainly in the extrusion and high-end novelty market."
In 2021, nearly a century after it was launched, Casper's is widely recognized as one of the USA's leading ice cream and frozen food manufacturers. The company's modern offering is built around three core brands: FatBoy, Jolly Llama and Churn Baby. Keith explains more: "FatBoy is our cornerstone brand and boasts our most widely known products," he states. "Primarily, that means your everyday, higher butterfat, higher quality ice cream sandwiches, cones, half gallons and stick items. For FatBoy, we always make sure we stay within that designation of ice cream, and not frozen dairy dessert, by having higher butterfat content.
"Churn Baby is our boutique ice cream line," Keith continues. "It includes a range of ice cream sandwiches with a twist, including a caramel cashew ice cream between two shortbread cookies. We also have 8oz Churn Baby cups, and those are unique in that it's a cup of ice cream with a cookie deposited on top. There's no other company with a product like that.
"Finally, Jolly Llama is our 'good for you' brand, in which all our products are non-GMO, dairy-free and gluten-free. In fact, in February 2020, we launched the world's first dairy-free, gluten-free ice cream cones and sandwiches. They've turned out to be a real winner. Lots of families have reached out to tell us how excited they are for their kids to be able to enjoy an ice cream cone like the other kids because, previously, their allergies had prevented that from happening."
As the company's pioneering new product launches suggest, Casper's benefits from a highly creative R&D team, which, along with an executive committee and the company's sales force, collaborate on ideas for new flavors, ingredients, and concepts. Feedback from customers and suppliers also plays a key role in the development process as the business searches for solutions that could fill existing gaps in the market.
"We come up with new products and then run them by focus groups to try and nail down the best ideas. Through a process of elimination, we can make sure these items are feasible options that really fit within the parameters of our brands," Keith remarks.
"We will soon release our newest innovation, which is a build-your-own brownie sundae product, consisting of a cooked brownie, a pack of ice cream and various pre-measured toppings – all in the same box. People have built new habits during the Covid-19 pandemic and restaurant quality desserts you can make at home are becoming increasingly popular."
To support its ever-broadening product range, Casper's commits ongoing investment towards its production facilities, and thanks to newly-introduced high-speed equipment, the company can now manufacture four times the volume of product than it could do previously. Intelligent technology is one area of focus across the industry at present, and as a result, Casper's is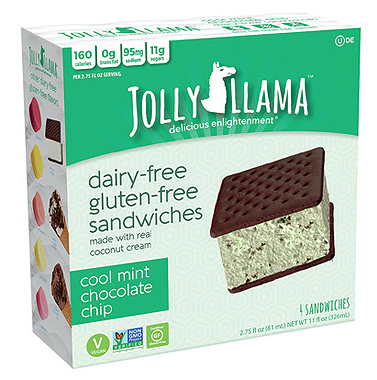 turning its attention to automation.
"We recently started adding automation to the line," Keith confirms. "That's not because we've reduced the number of people in the business, but a wider labor shortage in the industry means that automation is now a necessity in order to keep us up and running. Although we have waste water projects, solar developments, and a freezer capacity expansion in the works, automation is our main focus as it is vital from both a financial and efficiency perspective."
As Keith intimates, a Utah labor shortage means that Casper's currently has over 50 open positions that the business has, as yet, been unable to fill. With the company forced to compete for employees against fellow organizations in the Cache Valley, Keith believes that the firm's strong company culture helps differentiate it as a preferred employer to prospective staff.
"Without our employees, we wouldn't be here; they are easily the most important asset we have," Keith declares. "The labor crunch means we have to perform in a way that encourages our people to tell their friends and family to come and work at Casper's because it's an awesome organization that looks after its staff.
"We pride ourselves on always taking the side of the employee at Casper's, and we offer a range of team building initiatives, such as employee lunches every month, where management cooks and serves our people. Additionally, we like to go out and perform community projects with our workforce to really drive home that family feel. It gets harder as you grow, but we are always trying to maintain the atmosphere of a small, tight-knit family business. We know our employees – you are not just a number here, you are a friend."
Family owned to this day, Casper's people-centric culture transfers to the company's customers. Owing largely to an in-built flexibility rarely found in manufacturing firms of its size, Casper's always meets the needs of its clients as quickly and personally as possible.
"We are always looking at our items and trying to ensure we make things as easy as possible for our buyers," Keith points out. "Rationalization is important because buyers have a limited amount of shelf space, so when we bring items to them, we are keen to make sure those products are successful. If a product isn't selling, we are the first ones to go back to a buyer and say, 'This isn't the right product for you. Let's get you an item that works.' It's a real partnership approach that looks to drive value for both parties."
As we head towards another summer, Casper's much-loved frozen creations will, once again, be enjoyed from coast to coast in the United States. Alongside its efforts to stay ahead of demand for its products in 2021, the company also hopes to launch a number of new dessert items and prepare its team for further growth in 2022, 2023 and beyond.
"We have been growing at a phenomenal rate over the last decade," Keith asserts. "We are always looking forward, setting goals, and finding out what pieces we need to have in place for success. It's all about staying ahead of the game.
"As a business that manufactures branded and private label products, we'd really like to focus on producing more of our own products and continue growing our mix of innovative brands. Right now, we are looking at making some changes to our items, including tweaks to our stick products and nut sundaes, as well as minor size adjustments to optimize production.
"We take our cues from the market," Keith maintains. "We do our research and ensure we are doing everything we can to be more relevant for both the consumer and the buyer."
www.caspersicecream.com