Building a better food future
Playing a vital role in the plant-based food revolution, COSUCRA provides the best tasting, healthiest and most sustainable ingredients to consumers across Europe and North America
For over 160 years, COSUCRA has been developing and producing naturally-sourced, healthy ingredients from its base in Warcoing, Belgium. Today, the company continues to source the healthiest and most sustainable ingredients, in order to meet increased demand for plant-based alternatives.
As a family-owned business since 1852, COSUCRA has generations of knowledge and expertise in the natural food industry. "We were originally active in sugar production," explains Eric Bosly, current Commercial Director, and up-and-coming Chief Executive Officer of COSUCRA. "The company has undergone a strategic transformation over the last 30 years to become a pioneer in the production of healthy food ingredients, derived from chicory and yellow pea raw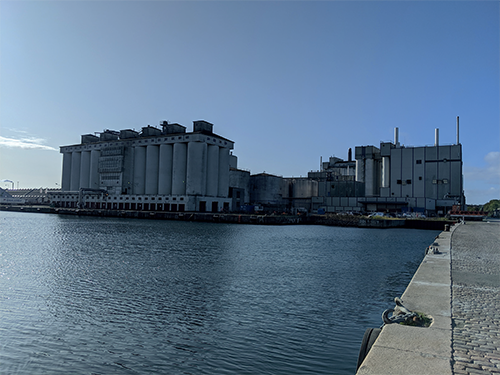 materials, grown in the soil and harvested in nature.
"Its pioneering vision of creating delicious, nature-based ingredients allows COSUCRA to hold an industrial and commercial leadership position in its chosen markets. Continued investments in research and development support the company's major strategy: innovation. Currently, COSUCRA is exporting its products to more than 50 countries," he adds.
During June 2018, COSUCRA Groupe Warcoing created Cosucra Inc., its first subsidiary based in North America. "We chose this location in order to further build our intimacy with customers, and support our partners' growth in plant-based nutrition," Eric asserts.
Key projects
In 2018, after having completed a €35 million investment in the extension of its pea plant in Belgium, COSUCRA announced the opening of a second pea processing plant in Denmark, which would complete in October 2019. "COSUCRA is now able to support its client's innovation through pea ingredients, especially pea protein. This new facility is designed to continue our development in the fast-evolving market for plant-based food," says Eric.
The company's efforts to develop pea protein ingredients, and introduce them to the mainstream food market, are backed by a strong belief in the power of plant-based food alternatives. "I believe the movement toward healthy food in recent market trends remains strong, as more and more scientific evidence shows the risk of lifestyle-related illnesses, such as obesity and cardiovascular diseases," Eric states.
"Moreover, the aging population is vulnerable to increased risk for sarcopenia, eye health problems, and other age-related diseases. More and more, consumers are willing to act on this evidence by changing their eating habits. But of course, modern life is hectic, and does not allow much time to choose appropriate food and to exercise regularly. There is still a large gap between thinking and acting on our eating behavior," he goes on.
With a wide range of ingredients in the company portfolio, COSUCRA is able to offer customers a variety of taste and texture experiences, whilst remaining entirely plant based and meat free. As Eric details: "COSUCRA is a mid-size company, focused on a range of ingredients that delineate from two kinds of crop.
"Thanks to our proprietary processes, we have developed a range of fibers, proteins and starches that are particularly well suited for the booming plant-based food market. For example, COSUCRA is the only manufacturer that offers both chicory fibers and pea protein. Those two 'trendy' ingredients are a key component of many milk alternatives, as they help the drink retain protein content, whilst also having a mouthfeel that is similar to cow's milk."
Adding to this variety is COSUCRA's ambition to grow a new range of products, which aims to promote a plant-based diet by addressing some of the major concerns that customers have with non-meat alternatives. It has been observed in a number of customer surveys that a lack of texture is the first complaint a consumer has when thinking about alternate proteins. New technology like wet extrusion, making vegetable protein similar to meat, addresses this demand. COSUCRA wants to play a prominent role in this segment in the future.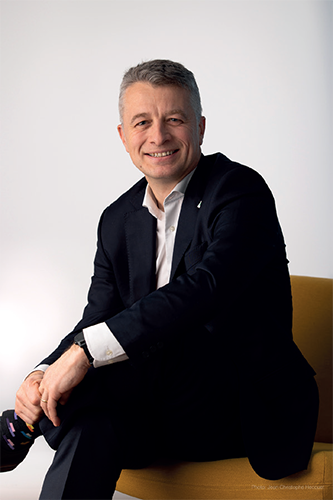 "One of our key projects includes the renovation and upgrading of a former soybean processing plant in the port of Aarhus. The plant was commissioned during the second half of 2020," reveals Eric.
As part of COSUCRA's €60 million, multi-year development program, the Danish pea processing plant aims to support the growth of pea protein and chicory root fiber. Like all of COSUCRA's production facilities, the new unit will be run sustainably, and process only locally sourced produce. "We believe in obtaining food with respect for the planet. Therefore, the facility is dedicated to processing only local peas from the Baltic region, which are transported by sea-vessel to the plant," Eric confirms.
"This unique operation gives COSUCRA close access to the new EU pea growing areas of Denmark, Lithuania, Poland and Sweden. The project aims to minimize the processes carbon footprint, by transforming the secondary products into valuable biogas, through an agreement signed with a local biogas plant," he adds.
Adding a new facility is just one element of COSUCRA's rapid expansion program, and it is an important part of the company's overall sustainability drive, as Eric details: "This new investment comes in response to strong growth in the natural ingredients market, reflecting consumer's expectations for a more plant-based, balanced and transparent diet.
"It will enable COSUCRA to improve the performance of its industrial equipment and increase its production volumes, making our group, the Walloon Company, the leading producer of pea protein in Europe. By processing agricultural raw materials produced close to its industrial plants, COSUCRA is also contributing to the development and structure of local and sustainable agricultural sectors."
Plant power
Alongside its investment in new facilities, the company also works toward a more sustainable and transparent food future, through the quality and accessibility of its products. "COSUCRA aspires to meet the consumer demands of tomorrow: we wish to provide food that is grown in soil, and harvested in nature. Our products are healthy and tasty, but above all, they are produced with a deep respect for the carbon emissions impact of our agricultural practices on our precious planet Earth.
"Indeed, carbon emissions are the number one concern for consumers nowadays. COSUCRA's ingredients help to reduce the footprint of our diet through a necessary shift towards plant-based products. Today, beverage and meat alternatives are on the rise, but we are already preparing for new challenges that are around the corner, in categories such
As he transitions into his new role as CEO of COSUCRA, Eric remains resolute in his dedication to sustainability, and the power of a plant-based diet, as he concludes: "I am convinced of COSUCRA's key role in helping consumers and customers act more sustainably on a global scale. I want to continue to strengthen the company's position, by providing people with healthy, tasty ingredients that are grown in nature. Making even a small contribution to the better health of our planet is a privilege that we at COSUCRA feel honored to have."
www.cosucra.com