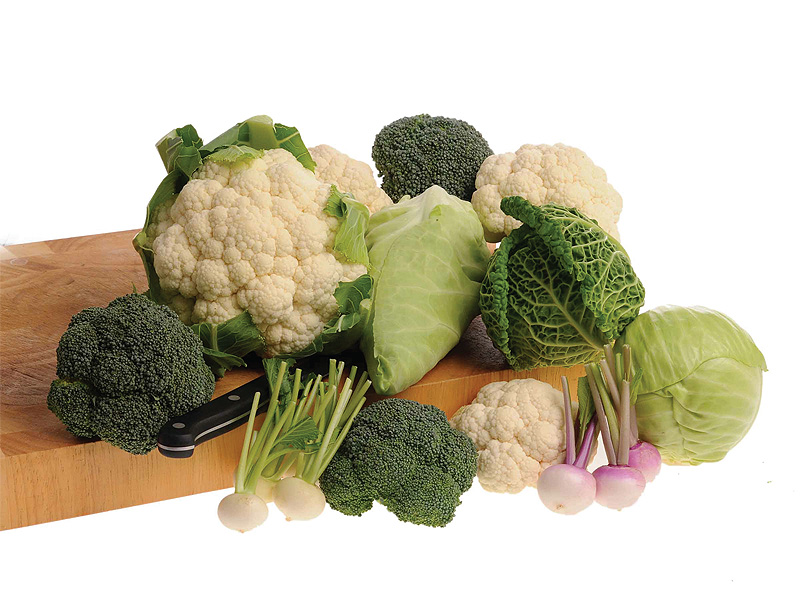 Green fingers
From agricultural beginnings via added value petfood manufacture, JW Grant Co is now focusing its attention on consolidating its position as a leader in baby vegetable production in the horticultural sector
"It's a tasty way to your five a day," enthuses James Grant, managing director of JW Grant Co and Fold Hill Foods Ltd. Since the mid 1930's the Grant name has been associated with agriculture, with a particular focus today on baby vegetables such as cauliflower, broccoli, green cabbage, sweet heart cabbage, and Savoy. As well as being grown on the farm in Old Leake, Lincolnshire, these vegetables are prepared and packed on site before being distributed to many major retailers.


In 1979 the company diversified into a second line of business with the conception of pet food producers Fold Hill Foods. This is in turn vertically integrated with JW Grant Co as the farm grows the principal amount of cereals used within the pet food production process thus giving the benefits of traceability. Over the years the Fold Hill Foods brand has grown into complete foods for dogs, cats, and even rabbits, as well as a variety of baked mixers and treats. This is complimented by the company's second brand – Laughing Dog – producing baked completes and treats for the premium end of the market. These are both supplied to market through a network of wholesalers and distribution companies; while website sales are becoming increasingly important.
Turning his attention to the current product focus of JW Grant Co, James elaborates on their decision to move into baby vegetables: "Whilst vegetables form an important part of people's diets, for many they are becoming a thing of the past. Our core motivation for introducing this type of product is to try and maintain a continuity of eating vegetables for the future. Therefore we have focused on small and easy to handle produce, roughly 60-80mm in diameter, which is easy to cook and prepare due to the leafy waste already being removed; great for portion control, it provides every family and individual with a tasty reason to eat vegetables. As an immature vegetable it is very sweet, and this increases its appeal in the market. These products are also very versatile and can be used in a number of different ways and recipes; cooked or raw in salads or dips. It appeals to children and helps them cook with Mum and Dad and then eat their size of product – they are really delicious."
Attention to detail
Naturally as a business operating within the food sector, JW Grant Co has a strict quality policy to ensure its products reach the market in best condition: " We want our produce to be attractive to the consumer, and in achieving this we pay great attention to detail. This means that each product has the correct shape, colour, and structure in line with customer expectations, and is well packaged in stretch-wrapped punnets for clear visibility. To ensure that we maintain this level of quality we have invested in the necessary resources, such as cold storage to hold the product when it comes out of the field, and the finished item prior to dispatch. We also strive to maintain the necessary pack house temperature in line with seasonal changes, which is not only is important for the produce but also the staff working in the vicinity," explains James.
There has also been significant investment in Fold Hill Foods over the years, resulting in its status as the only UK company, apart from Nestle, to have its own baking line for pet products and biscuits. This capability is used to produce the company's ranges of baked treats and complimentary biscuits, whilst most of the complete food side of the business is manufactured using a dedicated extrusion line. As a complete food, Fold Hill Foods has developed this product to meet the various needs of a dog's lifecycle from puppy to senior with the correct amounts of vitamins and proteins.
Environmental responsibility
Equally vital to both JW Grant Co and Fold Hill Foods is the growing scrutiny on environmental responsibility and sustainable production. James highlights how the businesses are rising to these pressures: "As a supplier into the retail chain we are governed by various assurance schemes, which require regular accreditation to ensure we meet the necessary standards. We are also part of Linking Environment And Farming (LEAF), which promotes environmentally responsible farming. In line with these demands, we are using an integrated crop management (ICM) system, which crucially only feeds crops with fertiliser at the level required, or uses pesticide if there is an issue to treat. This is a much more environmentally friendly system, which is in keeping with established tolerance and maximum residue levels. We have seen a rise in bird numbers on the farms with barn owls, in particular, on the increase."
He continues: "As a producer of baby vegetables, our produce is in the ground for a much shorter period of time than a mature vegetable and therefore requires a reduced usage of fertilisers and pesticides in its lifetime. This is of benefit to the environment, as these chemicals are therefore not being released into the soil or the atmosphere. Equally by preparing the vegetables in the way that we do, the majority of the leaf waste produced in preparation remains with us, which in turn is used as animal feed, as opposed to being sent to landfill. By working to minimise the carbon and CO2 emissions of our various operations we also see a cost benefit, as well as an environmental one, through better management of resources and processes."


Seasonal nature
One of the biggest challenges facing JW Grant Co is the seasonal nature of vegetable produce, and changing consumer attitudes towards eating in this way. "When it comes to the winter months, we are unable to freshly grow our produce in the UK, and therefore retailers look to import these products from countries like Spain, France, and Portugal. However, by having year long access to produce that is traditionally seasonal consumers can lose their interest in these vegetables, and that impacts upon UK producers in the English season. The current nature of the market, and rise in raw material costs, is also a challenge in terms of getting a better price for our products due to retailers reluctance to pass this onto consumers."
Despite these conditions, JW Grant Co and Fold Hill Foods remain stable in the market and are currently generating major publicity through targeted advertising on SkyTV, channel 201.
This advertising supports a programme presented by Rosemary Conley called 'How to Lose Weight and Keep it Off' which airs on 11th October at 7.30pm and 16th October at 6pm.
This ties in with JW Grant Co's work to consolidate its position as a major supplier of baby vegetables from June to November in the UK. James concludes with his plans for achieving this: "This isn't a huge market, and the small nature of the produce means that a lot of quite intricate work with variety selection and packaging, is required to ensure it reaches the customer in top condition. Our ability to manage these complexities means we are well positioned in this niche market. In order to sustain this business, as well as Fold Hill Foods, we have a dedicated and talented team of people. As we continue to grow one of our biggest challenges is attracting a steady level of long-term, educated people who are able to help drive these companies forward and develop their skills with us. This gives opportunities for local people, including our family, to be the future of our businesses."