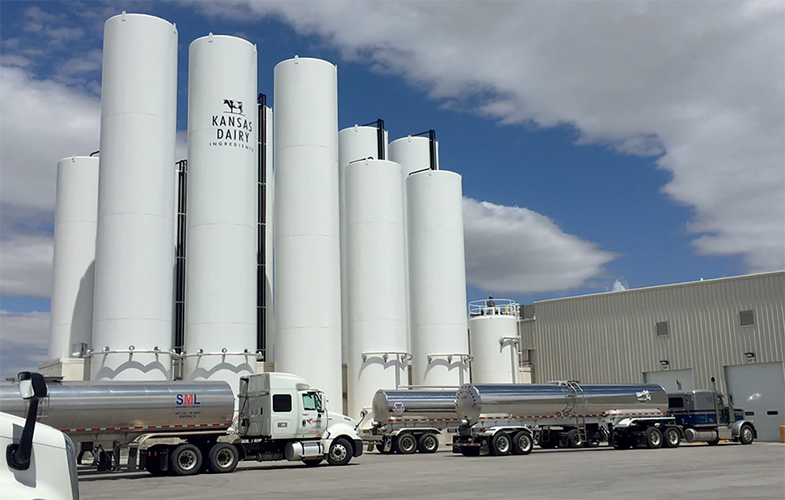 Dairying to dream
Boosted by significant investment, KDI Cheese Company – a world leader in the manufacturing and marketing of ultrafiltered concentrated milk products – is expanding its operation and diversifying its offering
Everything at KDI Cheese Company starts with the organization's dairy farmers. Strong relationships with some of the best producers of milk in the United States are a vital element in the company's quest for quality, and as such, a key contributor towards a decade of success for the business.
"We are lucky to have some of the best dairy farmers anywhere operating very close to our site," explains CEO Tim Gomez. "They produce a fabulous product that makes our job very easy. We've built very good relationships with these farmers and we owe it to them to be good custodians of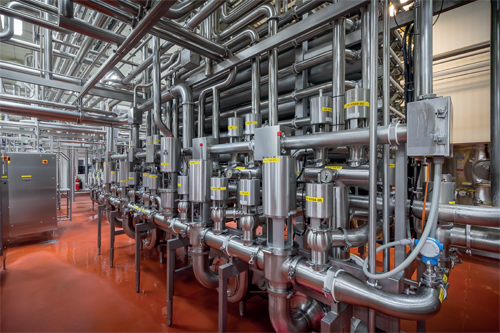 the milk they produce for us, so our quality team is focused on doing just that."
An independent and privately-owned business, KDI was only established in 2012, but is already turning over more than $100 million. Sustained by deep connections with its dairy partners, the company is now evolving from a bulk ingredient processor into a business focused on creating high-quality dairy goods, like cheese and butter.
"We always knew that the next phase of our growth would involve expansion into cheese and butter production, but we also realized that we needed to do it in small steps," Tim says. "As a result, we launched a small company called Sawatch Artisan Foods, which is focused on producing cheese and butter of the highest quality without slowing down production. It was our first experience of bringing these goods to market, but we received great customer feedback, so we have continued to mature those products and reach out to new consumers via direct e-commerce and home delivery, as well as farmers markets and food service."
In support of its growing cheese and butter offering, KDI recently invested $45 million as part of efforts to scale up its production capacities. Currently in the construction phase of the project, the company hopes to commission an upgraded facility in December 2021.
"Although it will be a far larger manufacturing facility for us, the mindset behind how we make our products will not change," Tim asserts. "All products will still receive the same time, care and attention as before and will go through the proper aging process in warm rooms before they are ever placed in a cold room for shipping. Quality is our hallmark and it will not be compromised."
Located in Overland Park, Kansas – an area of the US much more familiar with animal agriculture and meat packing than cheese production – KDI has developed a strong team and portfolio of key processes over the course of the last ten years, meaning the organization is already well-positioned in the sector for decades to come. Among the ways in which the company is set up to stand apart from its competition infrastructurally are its cold processing and water conservation practices.
"Since we opened our doors," Tim points out, "we have been able to process in a way that keeps everything cold (below 45 degrees) on the front-end, which costs us a little more, but gives us assurance that the first time the product is heated, its pasteurized, and its ready to go into finished cheese or butter, fresh every day. It's become an important part of our commitment to quality.
"Another critical contribution we are making towards our long-term growth," he adds, "is that we fully treat waste water at our facility, managing it in such a way that we can send it back to the land to grow corn and feed for the animals. We have a circular operation in that sense, and so we want to be very transparent with our consumers, helping them to understand our process, understand why we are different, and understand the steps we have taken to make sure we are sustainable and good by the environment."
Robust facilities
Appreciative of the individual needs of its customers and suppliers, and how the company can facilitate these requirements, seamless collaboration also differentiates KDI. Approachable and accommodating, the organization and its facilities have been designed in such a way that even complex, specialist requests can be satisfied with the help of communication and teamwork.
"Our motto is that we want to say yes, and then we want to collaborate with suppliers or customers to find a solution," Tim states. "The key to us being able to do that has been designing robust facilities that can perform small-scale production and then growing that production to larger volumes if demand dictates. It means we can create efficiencies and keep our cost point at a level that is beneficial to the customer, whilst, at the same time, being able to keep our commodity purchase pricing at a level that is good for our suppliers.
"We have modelled ourselves to be different to the big companies out there that do a handful of things extremely well and in large volumes. We focus on working with suppliers and customers to do the one-offs. It means that, whenever these businesses are thinking of changing direction or trying something new, they come to KDI."
Bolstered by its improved production capabilities, KDI is looking forward to producing butter in larger volumes in the coming months. Similarly, the company hopes to add new cheese varieties to its product range.
"When it comes to butter, we have a product that is superior in both texture and flavor, suitable for complementing a steak, putting on breakfast pancakes, or for use by a pastry chef looking to make beautiful bread," Tim reports. "Being able to increase capacity on that front and reach more potential customers is really exciting for us.
"We are also eager to scale the volume of our gouda cheese. We feel we have a wonderful product in that and, like with butter, we will now be able to scale up and reach a broader market."
With demand for healthy, natural dairy products increasing, KDI recognizes that there is a unique opportunity for the business to capitalize on a deep consumer base crying out for ultrafiltered milk and a variety of ultrafiltered by-products including cream, cheese, yoghurt and butter. High in protein and low in carbohydrates, ultrafiltered milk can be used as a platform to create food and beverage products ideally suited to the modern, food conscious consumer.
Prepared to work cohesively with its partners to create custom dairy ingredients, KDI has in place a highly skilled technical team undaunted by contemporary industry demands and trends. The next step, Tim says, is for the organization to remain ambitious, investing further in its operational capabilities and taking active, positive steps towards a world in which KDI products are more readily available for every customer in the market for better cheese, butter or milk.
"In the months and years ahead, I believe we will continue to invest in a way that brings animal agriculture and the manufacturing of dairy products closer to our consumer," Tim predicts. "We are looking to do that in a way that means we invest in communities, which, potentially, could involve installing infrastructure in those areas that helps to tell the story of animal agriculture, how we generate food and the practices of our farms – from feeding a cow, all the way through to a finished product.
"Our vision," Tim continues, "is to gain a presence in, and give back to, cities and places where agriculture isn't the dominant industry. It means we have to fund production in those areas in order to invite them in and share our story. It's a process that will involve both educational programs and small-scale manufacturing, but it will lay the foundations for a bigger and better future for everyone involved."
www.kansasdairyingredients.com