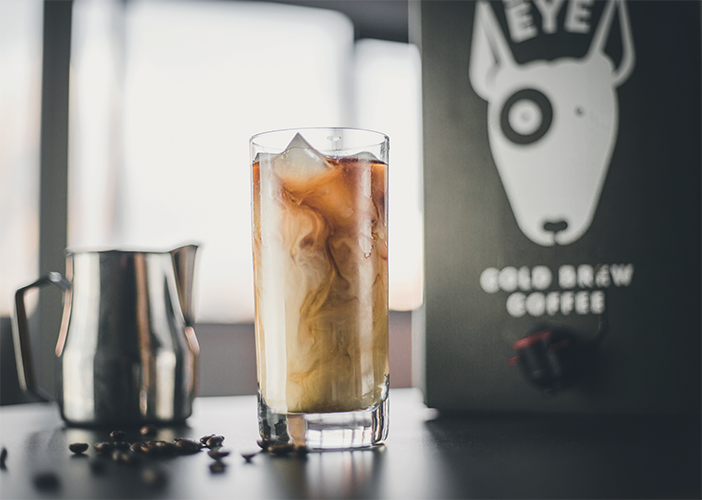 Brewing the best
Leading coffee roaster, Lincoln & York, continues to see success as it provides ethical, high quality and sustainable coffee to partners all across the UK
Since 1994, Lincoln & York has worked hard to bring its customers the best quality, best tasting coffee. Today, the company works with over 250 partners, from hotels and restaurants to independent coffee shops and artisanal brands. Known for its luxurious and diverse range, Lincoln & York is also a certified coffee pioneers, determined to ensure ethical and environmental consciousness becomes the industry standard.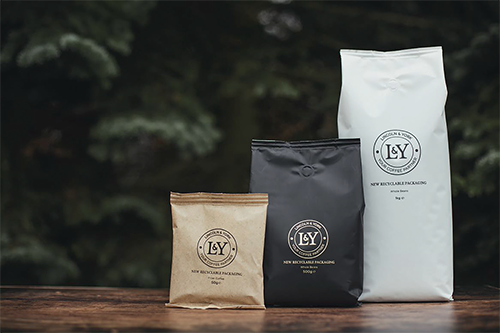 Since last being featured in FoodChain Magazine, Lincoln & York has gone from strength-to-strength, as Ian Bryson, Managing Director, reveals: "The last few years have been great for us. We were placed first in the Sunday Times' International Track 200 awards, an award that recognises British businesses with the most successful and profitable international operations, and we now supply more of the UK's most familiar and popular coffee brands with leading origins and flavour profiles from across the globe.
"Since then, we've placed a huge emphasis on reinvesting our profits into the business, from improving our manufacturing capacity and capability with sustainable packaging, to increased warehouse capacity, and of course, our market-leading high-speed packing line, which we installed in 2021. At Lincoln & York we have a very stable core business, which gives us a fantastic platform to drive sustainable growth for the future, in both current and new categories."
In response to the ever-growing coffee market Lincoln & York has continued to innovate, with ready-to-drink and cold-brew coffee, as well as an exciting range of flavour palates. "We are always scouring the world for new and innovative products," confirms Ian.
"Due to the unique make-up of our business, we can turn around new products very quickly. We have over 2500k SKUs and more than 600 different blends of coffee, demonstrating both our flexible approach to small and large volume business and the sheer scale of our output and innovation. We are always investing in R&D for our clients, whether that be foodservice, retail, or across formats, including coffee beans, ground coffee, coffee bags, ESE Pods and more," he continues.
Creating opportunities
In 2014, Lincoln & York invested in the UK's largest coffee roaster. Since then, the company has continued to make bold investments into production facilities and programs. As Ian discusses: "We are constantly investing in improving our offering and our operational capability. In February 2021, we doubled down on our commitment to invest in our facilities and installed a multi-million-pound, market-leading, high-speed coffee packing line. The line, standing at over ten meters tall, took over 400 hours to construct; it has helped optimise our operation, and Lincoln & York can now boast having one of the fastest coffee packing lines in Europe.
"More importantly, it has created new opportunities both for Lincoln & York and its clients. This innovation automates the packing process for retail clients, meaning coffee can go from green bean to being shelf-ready in less than an hour. We're also expanding our site, with the addition of a new warehouse and company gym area. Again, this will give us extra capacity, allowing us to meet the needs and demands of our clients across retail and hospitality, whilst also keeping our teams happy, fit and healthy."
These investments no doubt helped grow the business in the face of adversity. As Covid-19 changed the way in which people bought and consumed coffee, Lincoln & York responded with new and innovative solutions. "When Covid-19 hit, it was clear that whatever the impact, we would need to innovate and invest for long-term growth, rather than just improvise. Lockdown restrictions placed significant pressures on the Out Of Home (OOH) market, so in order to support our clients, we turned our focus to boosting retail capabilities and even greater flexibility.
"The investment in our new packing-line is a positive indication of the longer-term growth potential in the retail coffee market, as it increases the business's capacity to serve both retail clients and OOH clients with retail products, it also reinforces Lincoln & York's commitment to helping customers capitalise on growth opportunities. Some months on from the worst of the pandemic, we are full of optimism; the latest market data is showing good recovery of the OOH market as consumer confidence returns," Ian reveals.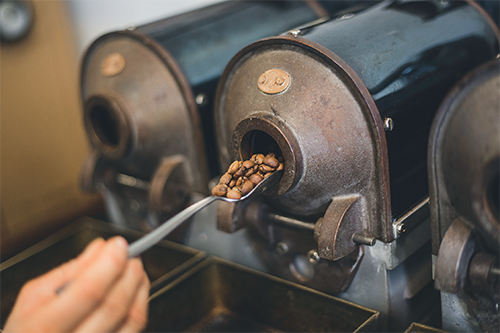 This shift in coffee culture has been the catalyst behind some of Lincoln & York's more recent ventures, as Ian details: "We've seen a significant shift to in-home consumption, with many OOH coffee brands moving into retail. However, it is not just a growth in consumption at home that is of note, but the type of coffee being consumed. Coffee beans and coffee bags are now the fastest growing formats, whilst the popularity of instant coffees has fallen. This is an indication that consumers are now trying to replicate their OOH experience with freshly ground coffee at home, and finding it an enjoyable alternative.
"The growth in sales of coffee bags is on-trend with consumer demand for convenient and high-quality products that are affordable and readily available at home. We also see continued growth in the cold brew coffee sector with consumers interested in, and excited by, new ready-to-drink options."
Exciting future
Lincoln & York has defined itself over the last few years as a resilient, creative and passionate brand. The people behind the business have remained motivated throughout the pandemic thanks to Lincoln & York's company values: trust, accountability, teamwork and fun. Cultivating a positive culture has been central to the company's success, as Ian highlights: "At Lincoln & York we have an incredible record for keeping our staff with us for great periods of their careers. Many of our staff have served more than ten years with us, and some over 20! Our talented people are our greatest asset, and this has never been truer than throughout the pandemic.
"We actively work to foster a diverse and welcoming workplace centered around mutual respect. All our colleagues are encouraged to maintain a healthy work-life balance; we support our people to pursue healthy lifestyles, from free fruit provision to a workplace gym, and we even provide financial assistance to engage in charitable and sustainable activities. The backbone of our company is our colleagues."
Equally important to Lincoln & York's working culture is sustainable and ethical practice. Creating a more environmentally conscious space for coffee production and distribution is of absolute importance to the company's future, as Ian asserts: "Lincoln & York is committed to recognising and reducing the impact our business has on the environment, from emissions and energy use to minimising waste.
"We believe we must manage our impact on the environment, which requires both capital expenditure and an investment in training for our people to ensure they make informed choices. Our environmental policies are constantly evolving as we continue to learn, and we are always exploring any new technologies and solutions that enter the market, in order to help us deliver on our commitments.
"We work closely with organic and ethical partners such as Fairtrade and Rainforest Alliance. We also collaborate frequently and effectively with World Coffee Research, to ensure we comply with global best practice and support the development of the coffee world."
These efforts hope to ensure a bright future for the coffee industry. Looking toward the future of Lincoln & York, Ian concludes: "Lincoln & York, as a business, has delivered strong growth since it was first founded over 27 years ago, and, following the pandemic, we expect our strong growth trajectory to continue.
"The coffee sector continues to grow at a rapid rate, and we will ensure that we are at the forefront of further developing this growth in both our core coffee business, and areas such as single serve pods and bags, ready-to-drink and cold brew coffee. The future of coffee is very exciting, and we are here to realise it."