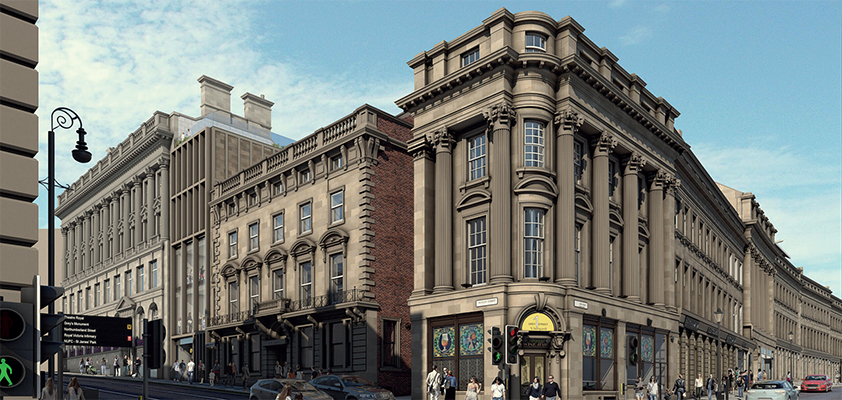 Enduring success
Drawing on its over 35 years of experience in property, care and leisure, the Malhotra Group continues to develop beautiful new sites, both in the North East of England and further afield
As one of the North East's most renowned and respected hospitality, care and leisure venue operators, Malhotra Group PLC (the Group) has seen incredible growth from the time when it was founded. Privileged to once again be catching up with Atul Malhotra, Co-owner and Chief Operations Officer at the Group, FoodChain was keen to find out more about the new milestones that have been achieved since the company was last featured in its pages.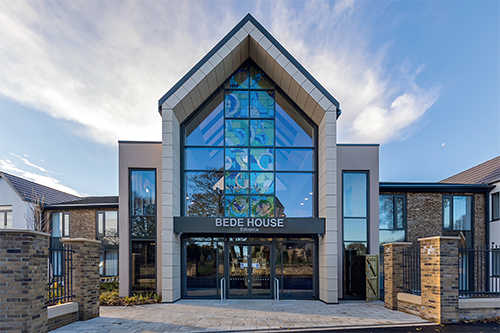 He began by explaining that Malhotra Group has grown its portfolio. "Over the last three years we have opened two brand new, state-of-the-art care facilities," he began. "Given what has happened within the sector with Covid, these projects were not without their challenges, but they are both very successful. We've also commenced the redevelopment of the Rex Hotel in Whitley Bay as well, which we are transforming into a care home."
Alongside the Group's thriving network of care facilities is an equally diverse and prosperous range of hospitality venues, which includes bars, restaurants and hotels. Malhotra Group is recognized as a stand-out operator in this highly competitive sector, and it has achieved this by creating unique venues and offering the highest standards of customer satisfaction. The portfolio now includes Byker favorite, The Butchers Arms; trendy pub, The Market Lane (or 'Monkey Bar' to the locals); the stylish Osborne's Bar at the center of Jesmond's nightlife; Ryton's The Runhead; and Newcastle city center stalwart, The Duke of Northumberland.
While this list of outlets is impressive, the flagship location remains Leila Lily's, the bar and restaurant situated on the iconic Grey Street in the heart of Newcastle city center. Named after one of Atul's daughters and a project he describes as 'very personal to me', Leila Lily's was two years in the making, from concept to creation. "Every element of the bar and restaurant is special; we have bespoke cutlery and crockery, as well as décor and lighting. Everything has been carefully considered, and pulled together accordingly," Atul explains. "The whole process has been very rewarding. What we have created is a very inviting, 'Instagrammable', safe, female-friendly environment, which is something I felt Newcastle, and the North East more broadly, really lacked. People seem to love it, we have over 12,000 followers on Instagram, and it is a very popular place, and is something of which we are very proud.
"Leila is now in its third year, and it has been doing really well throughout the pandemic. We have also won a few awards, including a FESPA award for interior design in 2020, an AA rosette for culinary excellence in 2021, and a National Pub & Bar Regional Winner award in the same year. We have really seen the venue flourish over the years, and we are now moving onto bigger and better things, with a concept named after my other daughter, Eva Rose," adds Atul.
Further plaudits were also bestowed upon another Malhotra Group project – the £7.5m redevelopment of what was formerly called the Three Mile Inn in Gosforth. Now simply christened 'Three Mile', the scheme introduced a new restaurant (Pizza Dough Co) and coffee shop (The Great North Bakery & Coffee Co), an extended terrace with external televisions and outdoor heating and a four-star, luxury 64-bedroom hotel (the Great North Hotel) all on one site. Having gradually opened each segment in response to the pandemic, Three Mile has already seen success, and was awarded the title of North East Pub and Bar of the Year for Tyne and Wear by the National Pub and Bar Awards in 2022.
Additionally, Atul himself was a finalist for further accolades – the North East & Yorkshire Institute of Directors, GBEA Entrepreneur of Year North East, and the Northern Asian Power List Awards.
International expansion
Having enjoyed so many major successes, Malhotra Group's passion for redevelopment across the North East remains burning as brightly as ever, and it has recently secured a multi-million-pound funding package to drive forward plans for a number of schemes including the planned transformation of a former North Tyneside pub into a mixed residential and commercial development. As Atul elaborates, a new Chief Financial Officer (David Elliott, formerly KPMG Newcastle Office Senior Partner) and Head of Finance (Kathryn Nicholson) have been instrumental in this new era for Malhotra Group. "During the pandemic, we decided to install a brand-new CFO into the company. Initially, we had several lenders, however the process became convoluted and, instead, we refinanced and streamlined. We conducted a ground breaking deal with HSBC on a £25m funding package, and this change has worked to simplify operations within Malhotra Group, particularly on the hospitality side of the business."
Forward plans include the Grey Street block redevelopment, which has recently received planning permission and will include a luxury £30m hotel, bar, restaurant, and nightclub. This hugely significant project will see new life restored to historically significant buildings and empty properties put back into use. "We are currently at the tender stage on our 1 Mosley Street development, and our Market Lane development, which is very exciting," Atul enthuses. "We are having a real 'foot-on-the-ball' moment in the hospitality side of the business; things have been reset and restructured, and the operation has become a lot more fruitful as a result. This is part of Malhotra Group's long-term trajectory to invest in over £50m of development, just in hospitality, over the next three-to-five years."
The company's plans for development aren't limited to the North East of England, either, as it looks to establish a major presence overseas. "We are working on some huge projects in India, in my father's hometown," reveals Atul. "It's something that has been a long time coming, especially for my dad, Meenu Malhotra, who is the Chairman of Malhotra Group. We are now embarking on what we probably classify as our first international development, alongside two or three additional projects in India.
"Our family roots really inspired us to take the business overseas. The project in India has already started, and it will probably take about seven years to complete."
Dedicated team
One of the largest investments in the company's 40-year history, this particular development is set on a 12-to-15-acre plot of land Meenu has owned for a number of years. Predicted to create around 2,000 jobs, the project site is within five miles of the bustling city of Ludhiana, and will include the creation of 11 towers, which will house 1100 two-and three-bedroom apartments, a 550,000 sq ft shopping mall with national and international retail outlets and restaurants, a hotel and a multiplex cinema.
The center tower – which will be 15 stories high – will also include an additional restaurant for residents which will operate 24 hours a day, seven days a week. Sports facilities including swimming pool, badminton and tennis courts, snooker and table tennis rooms and walking tracks will also be constructed.
"My dad has built a huge legacy and portfolio in the North East and Newcastle, but he is a very patriotic Punjabi, and India will always be his home," comments Atul. "He really wanted to do something in his hometown and we finally have decided to press the button on that." Malhotra Group is now in talks with Indian project management and consultancy companies to develop the scheme and recruitment is already under way.
The subject of creating the right team reverted our conversation back to the UK, and Atul was keen to celebrate his amazingly dedicated staff. The pandemic created recruitment challenges for both the care and hospitality sectors, with increased competition for a smaller talent pool. Atul highlights how Malhotra Group was creating innovative new ways to attract staff onto the team. "We have really had to think outside the box, because the working culture has shifted following the pandemic, and it's become clear that people are just as motivated by work-life balance, and quality of life, as they are by money.
"So, not only have we have also started offering more incentives, such as salary sacrifice and better staff rewards, but we have also introduced an employee assistance programme (EAP), which includes a 24-hour mental health phoneline for all our staff. It's available 365 days a year, and completely anonymous, meaning people can call up and discuss everything from financial and legal issues, to HR matters and personal mental health issues.
"We are nothing without our staff and we have to continue to invest in them, train them, and trust them, because they are the champions of the business and they have to take the business forward. Outwardly, we are a PLC company, but internally we are very much a family-run business. Family values are extremely important to us, and when you work for the Malhotra Group you are a member of our family. In that sense, our eyes have been opened by Covid-19 – and we are determined to offer our staff the complete package."
The past two years have seen unprecedented times across the world, and many businesses took this time to analyze their operations and make changes for the future. Having adopted this approach, Malhotra Group is still navigating its strategy for the future. "In essence we took our time to reset the business and established what we need to do," agrees Atul. "We are slowly coming out of this stronger and more determined, taking some very different strategic routes. We are living in a new world order and the next five-to-seven years for the group is looking very exciting."
www.malhotragroup.co.uk