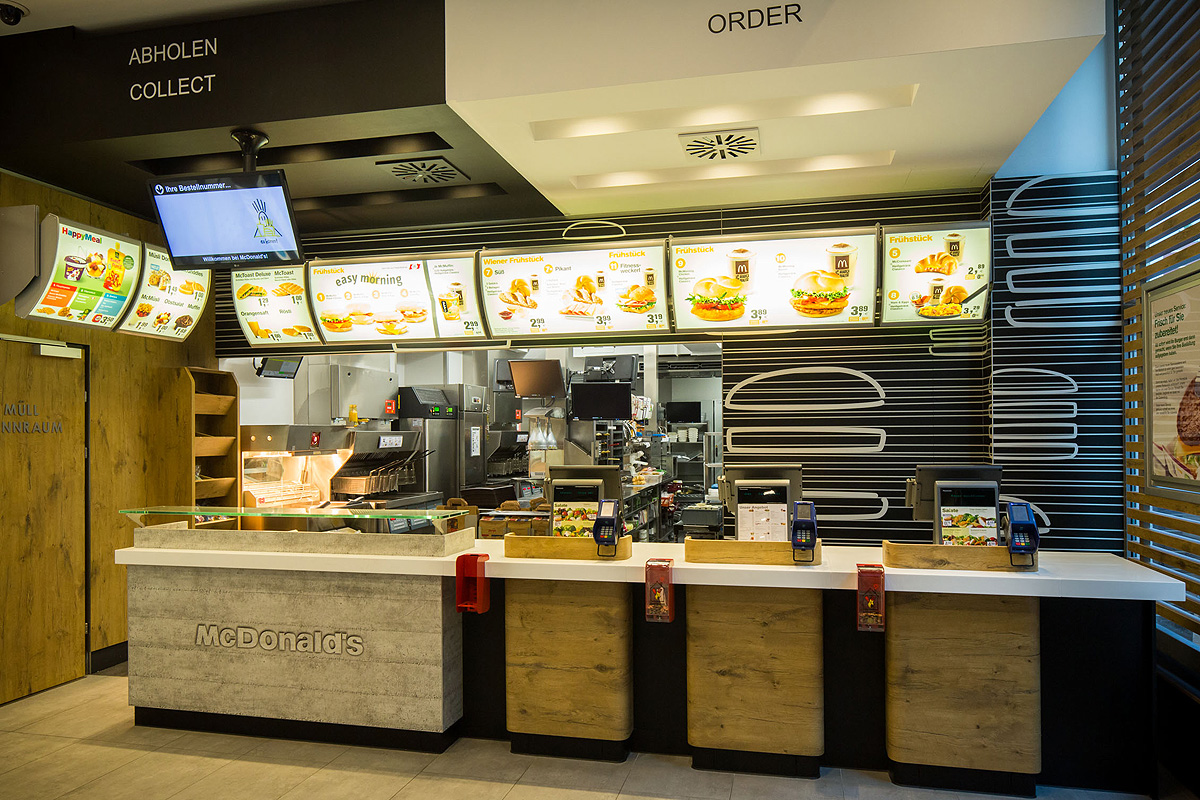 A tasty success
McDonald's Austria continues to prove that regular innovation and an understanding of its customers can go a long way towards the development and success of its brand
Being one of the most recognisable brands in the world, McDonald's is a familiar sight in over 100 countries, and that is no less true in Austria where the company has opened 194 branches since its first restaurant was opened on Vienna's Schwarzenbergplatz in 1977. Last year, these restaurants made 562 million euros in sales to 158 million customers, provided work for 9500 employees, including 100 newly created jobs, and invested 150 million euros into continued development for the company in Austria. McDonald's Austria's main innovative focus has been about the customer experience by remodelling the stores for a simpler and more efficient service, and introducing a new ordering app and setting up a new delivery service around Vienna. As well as this it continues to develop its menu and remains committed to its corporate social responsibility.


The remodelling of all restaurants across Austria has been underway for the last six years and has been run alongside the opening of new stores. Since Food Chain last featured the company three years ago, it has opened a further 15 branches and plans to open a further three by the end of this year, the first of which will be in the town of Traun in Upper Austria. The remodelling itself consists of a new kitchen and service concept where the customer can order and pay via the QuickMac app, self order terminal or cashier desk and then collect their order at a separate counter. A further development, one that the company is keen to promote, is that "every burger is made 'fresh for you' on demand", according to Andreas Schmidlechner, MD of McDonald's Austria.
The App, QuickMac, is a significant aspect of McDonald's current development plan. As customers are becoming increasingly connected through their smartphones, it is an important step to integrate this into the service offered in-store at restaurants. McDonald's Austria is one of the first countries in the world to develop and launch this service to its customers. It allows the customer to order and pay via their phone to be collected at either McDrive or in-store thus reducing waiting times and offering a better customer experience. This app as been in place for over a year and has proven to be very successful. For those customers without the app they still have the choice once in store to order via a self-service terminal, or with a cashier, with the goal to providing a more efficient service.
Another area where McDonald's Austria is using technology to enhance the customer experience is through its online McDelivery scheme that launched in summer 2014 across 23 stores in Vienna. Despite the service still being in its youth, Andreas emphasises that "feedback is very positive as people appreciate our fast service and the quality of our products" and went on to explain that the company is currently considering offering the service in other urban areas throughout Austria.
What is clear is that McDonald's Austria is using its knowledge and experience of the Austrian market to deliver a continually developing and adaptive service to its customers.
Part of the McDonald's Corporation's strategy is to deliver locally-relevant restaurant experiences to customers and be an integral part of the communities it serves and this is evident in McDonald's Austria's operations. A big part of this is the way the company is developing its menu to engage in its social responsibility strategy within Austria. All food development for McDonald's Austria is subject to market research and tasting, and is carried out in-house to ensure new items are developed in line with its own standards. New to the menu is the Grand Royal burger, described by Andreas as: "A next-level burger with top, high quality ingredients which will be on the menu all year round alongside one or two changing variations." What is significant about the burger is that it only uses 100 percent Austrian beef. Andreas explains that the company makes "regional commitment for the Grand Royal and use 'Alpenrind'". Alpenrind is a type of beef that can only come from three agricultural regions in Austria, therefore customers can be assured that they are eating locally sourced meat and McDonald's Austria can make a significant economic contribution to the local farmers.


Local sourcing
Working with Austrian farmers is something the company is especially proud of, currently working with 40,000 of the 200,000 farmers in the country. It buys most of its ingredients from these farmers including beef, potatoes, eggs, milk, flour and salad, and it ensures that most of these products are decorated with the AMA quality seal. Ten years ago the company set up a special quality assurance programme for all beef farmers; called M-Cattle the programme currently has 11,000 farmers signed up and serves to indicate McDonald's commitment to responsibility. In a society where customers are becoming increasingly aware of business' role in society it is crucial that McDonald's can engage responsibly. Not only is it providing quality, safe produce to its customers but is operating within the national interest to use locally sourced ingredients.
McDonald's Austria as a company represents the values of the McDonald's corporation. The strategy to cater to the needs of the local customer base is critical for a global brand to survive in over 100 countries and McDonald's Austria is proving that this understanding of its customers is key to continual growth. It isn't just a steady commitment to opening new stores around the country that has provided the company with its success but its commitment to providing a quality customer experience, keeping up-to-date with technological trends and maintaining its social responsibility. As a brand the success and world leading position of McDonald's is irrefutable, but the company in Austria remains aware that this position is only maintainable through continued investment and innovation. When asked about where he saw the company in five years time, Andreas answered, "still being the number one burger in town", and as long as the company maintains its current performance it looks set to achieve this.