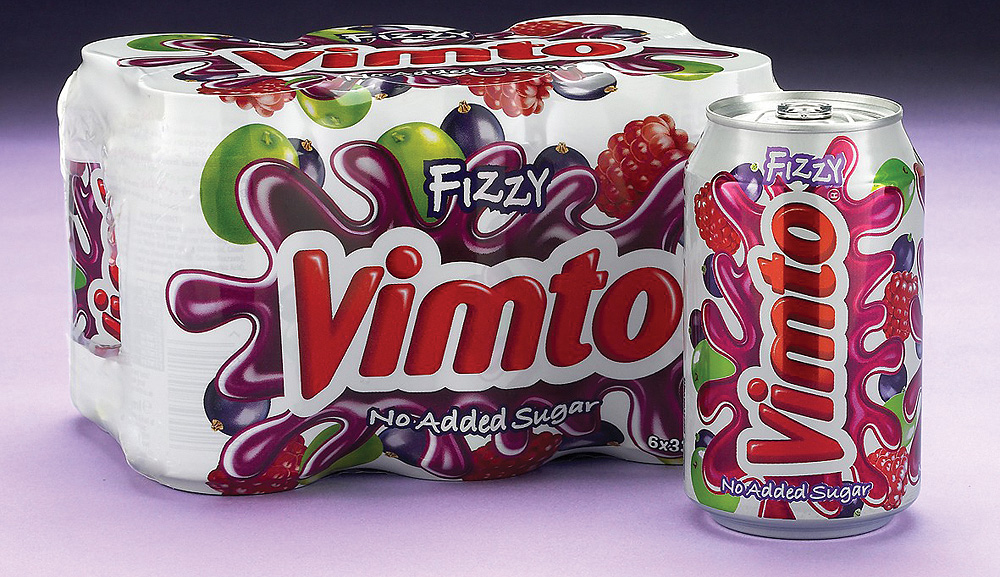 Centenary celebrations
Nichols plc achieves a significant milestone this year as it reaches its 100th anniversary, as John Nichols reveals
Founded in 1908, Nichols Plc is a multi million pound international business, specialising in soft drinks and dispense systems. The company can trace its roots back to the establishment of Vimto, a fruit flavoured cordial, created by John Noel Nichols in 1908. Originally developed as a medicine and sold as a health tonic called 'Vimtonic', vim meaning strength and energy in Latin, the name was later shortened to Vimto and subsequently registered as a trademark in 1912.


Since then, the company has developed progressively, entering new markets abroad and acquiring a number of companies along the way. The centenary year will see Nichols mark the occasion through the development of a number of memorabilia bottles. Created with the original crock bottle, which was available back in 1908, there will only be approximately 6000 bottles produced of this collectors piece available to buy containing the original Vimto cordial – a recipe that still remains a secret 100 years on.
Grandson of the founder and chairman of Nichols plc, John Nichols, said: "This year represents a momentous occasion for us as not many British brands can claim to be 100 years old and as successful and popular across the world today as Vimto. The limited edition crock bottle is a piece of history in the making and we are sure consumers will be keen to get their hands on it. I am proud to be part of the Nichols family who, to this day, keep the brand name of Vimto alive."
Over the past 100 years, Nichols has been, and still is today, committed to a number of core values, which ensure the business provides the best possible results to meet its clients' expectations. These values include respecting and educating all employees, building longterm relationships with key stakeholders, continuously improving in everything the business does, remaining passionate about its commitment to quality and excellence, and constantly seeking to add value.
Through these core values, the organisation is committed to serving its customers, looking after its staff and supporting the communities in which the business' staff live and work. By gaining and keeping the trust of all stakeholders, including shareholders, staff, suppliers, customers and partners, Nichols is able to sustain long-term strength and growth.
Today, Nichols' is split into three divisions. Vimto Soft Drinks is primarily involved in the sales, marketing and licensing of the Vimto, Panda, and Sunkist brands in the UK,whilst the company's international division has responsibility for the manufacturing, distribution and promotion of Vimto branded products worldwide, which is now present in over 65 countries. Furthermore, Cabana Soft Drinks, which is also part of the Nichols organisation, supplies over 5000 outlets in the licensed trade, leisure and catering markets, with soft drinks on draught, marketed through a nationwide network and complimented by technical support.
Nichols strives to continually meet and exceed its clients' needs through innovation and creative thinking. The business is therefore constantly reviewing its product portfolio to ensure it continues to meet the changing demands of its consumers and trade customers, both now and in the future.
John explains: "I can remember some years ago when soft drinks were a treat and saved for special occasions, whereas nowadays they tend to be part of a weekly shop. Therefore, we need to ensure that we are in that shopping basket – there are a large variety of different soft drinks available so it is important to remain in the front of people's minds. We differentiate from our competitors due to our unique taste – there is no other product on the market that tastes like Vimto. We also offer a product for the whole family because we have such a wide variety of packs and sizes for customers to pick and choose from. For example, you can chose Vimto with no-added sugar, as a concentrate or fizzy drink, or in bottle or cans."
As Nichols celebrates its 100th birthday, international operations continue to be strengthened and the Vimto name is being further developed into new markets. The brand is now perfectly positioned to meet the challenges of the future and Nichols is continuously building on existing relationships and developing new partnerships all over the world.
Looking to the future, John concludes: "We are growing organically both in the UK and on an international basis. In addition, we are continually looking at new markets overseas – we have just started selling our products in Turkey, and we are also looking to venture into China and Japan. There are a significant amount of future opportunities available to Nichols and, overall, I believe that the soft drinks market will continue to grow, especially if we have a decent summer!"