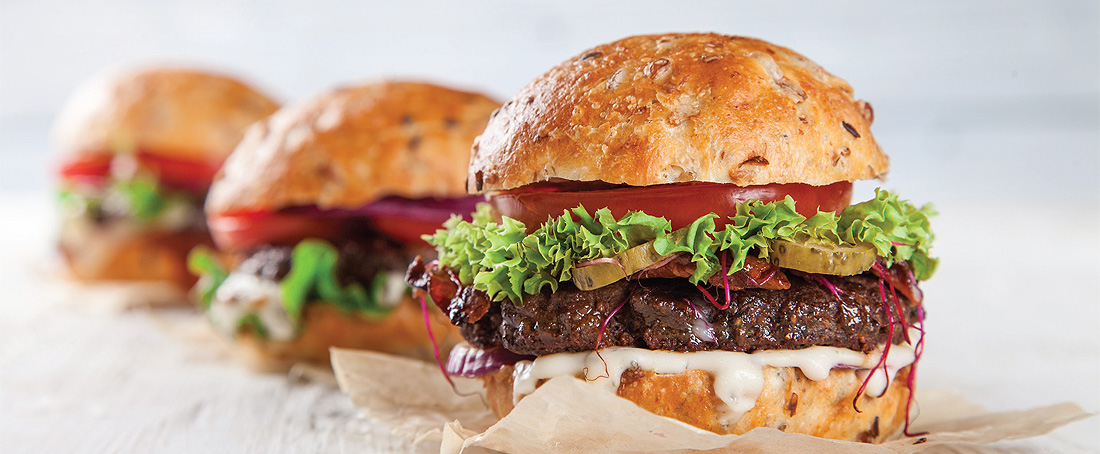 Catering to its customers
In the last 12-to-18 months, Pickstock Telford has realised its goal of establishing the company within the foodservice and catering sectors, and set the stage for further growth in the years to come
When we at FoodChain last documented the activities of Pickstock Telford – one of the UK's leading suppliers of high-quality beef both domestically and internationally – in the Spring of 2018, it was counting down the weeks until its expanded production facility was fully operational. A multi-million-pound investment to its existing infrastructure, this represented the company's ambitions into acquiring the capability to process individually-portioned cuts of beef, and thus expand its supply into the foodservice sector.
"In the time since we last spoke, we have taken huge strides in developing our capabilities in order to launch ourselves into the foodservice and catering sectors," begins Dave Drew, Pickstock's Sales & Marketing Director. "We have successfully equipped our expanded production facility with slicing, mincing and dicing technology so as to produce quality steaks, minces, dices and
burgers, and have identified a list of key customers, who we have aligned our integrated process against."
The integrated model that Dave speaks of is a fairly new one for the foodservice sector and as a consequence, the foodservice and catering industries have had to take a fresh look at the integrity of their supply chains. "What we at Pickstock are offering is a fully integrated system, designed for the food service operator. The controls that this provides us – and our ability to leverage our reputation as a well-established food company – have proven to be of great interest to the catering sector and means that we are now processing for a number of High Street restaurants and delivered wholesalers."
Dave joined Pickstock in October 2017, having previously spent more than 30 years in the beef industry. "For me, Pickstock represents an opportunity to capture a unique space in offering total security of product consistency through control from start to finish of the process, and a great message of environmental and sustainable food supply."
Expansion project
Expansion of the facility is in excess of £3 million, which represents considerable investment – but perhaps more importantly Pickstock has been afforded the patience required to ensure that its offering is absolutely right. "Everyone associated with Pickstock recognised that we could not rush into this project and appreciated the vital importance of having the right people, equipment and infrastructure in place, and a strong source of supply, to launch the business with our chosen partners," Dave states. "Together, we're realising our ambitions, and we are now starting to repay the investment that's been made."
Away from the foodservice and catering side of the company, the last couple of years have also seen Pickstock's export business remain a key area of focus. While historically a big exporter of products to Europe and the globe, new markets are now opening up more and more. "Exporting to countries all around the world is always going to be a part of our business," agreed Dave.
Looking at the company as a whole, the plan for the second half of 2019, according to Dave, is to increase production of finished products at its newly expanded facility, and to simultaneously grow its foodservice operations. "We have in place an ambitious three-year business plan, which has seen us revisiting our brand image in recent times and enhancing our work with key operators in order to grow our premium offering," Dave adds. "What we are continuing to do, as well, is to make sure that Pickstock remains a business that delivers on its promises and does a fantastic job for all of its customers. After all, it is through their success that we, ourselves, grow."