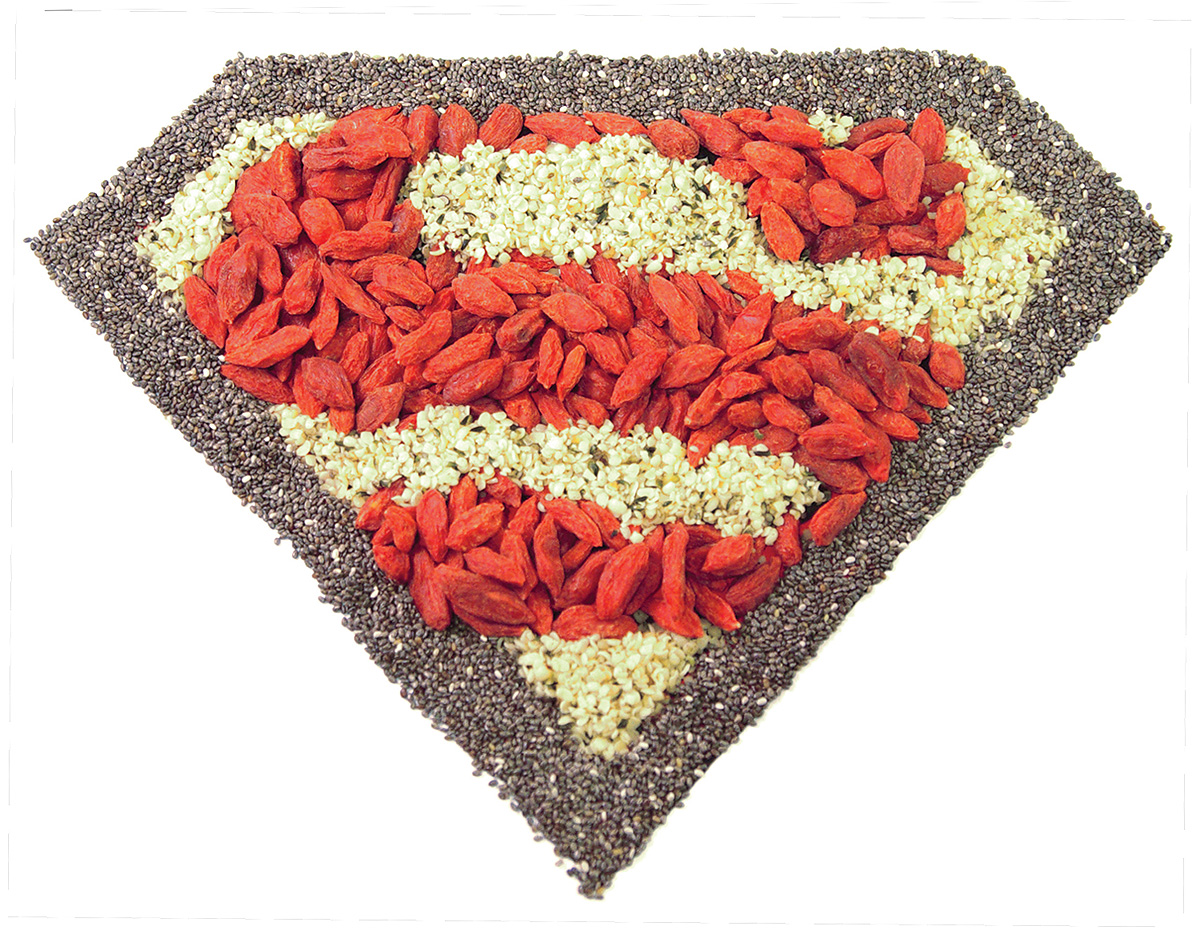 Tradin Organic Agriculture BV
Growing global
Tradin Organic sources premium certified organic food ingredients, as well as offering its own sourcing initiatives and processing operations
Celebrating its 30th anniversary as an importer of organic ingredients in 2015, Amsterdam headquartered Tradin Organic Agriculture BV (Tradin Organic) is in a coveted position as a pioneer in a niche market that has witnessed incredible growth over recent years. Founded by Gerard Versteegh and Wim Rabbie in 1985, the firm was originally named The Organic Corporation BV (TOC) and Tradin Agricultural International before becoming Tradin Organic in 1994. Following the name change, the company expanded its services in the trade of globally sourced organic agricultural ingredients to Germany and China in 1999; Tradin Organics USA was established in Santa Cruz, the US, in 2001, with a sales office in France set up in 2002. Growth continued with Trabocca BV added to Tradin Organic's portfolio in 2004 and the establishment of a joint venture in Ethiopia in 2007; the latter resulted in the formation of Selet Hulling PLC, a specialised sesame hulling facility.


Part of SunOpta Inc.'s international sourcing and supply division since 2008, the company has further expanded with the initial establishment of SunOpta Foods Bulgaria, Tradin Organic's organic sunflower project; this was completed in 2013 with the acquisition of a sunflower processing factory in Silistra, Bulgaria. In the same year Tradin Organic also established its dedicated cocoa processing facility, Crown of Holland, which focuses on organic and specialty cocoa.
Today boasting an extensive worldwide network of suppliers, processors and partners, Tradin Organic is a well-reputed and reliable partner for those operating in the international organic food industry. With Tradin Organic directly sourcing more than 150 products from organic farmers in over 60 locations, engaging over 5800 small holder famers in its global sourcing initiatives and moving an estimated 25 trucks filled with its ingredients worldwide every single day, commercial and sales director at Tradin Organic, Wouter Floot discusses the reasons behind the company's success: "Being involved in origins gives us a strong sourcing network, while our location in The Netherlands provides us with an enviable logistical hub. Moreover, as a part of SunOpta we benefit from financial strength, which allows us to finance in origins and provide farmers with crop financing and also grant payment terms to the food industry; ultimately, we can offer a service to our customers with credit terms and minimise their risks."
Not only a trader of premium certified organic food ingredients, the company also develops its own sourcing initiatives and processing operations worldwide and is involved in the entire supply chain for these projects, from cultivation to export. "A recent project for us is our Citrus project in Mexico, which has gone on for several years and has resulted in the production of approximately 50,000 tonnes per year of organic citrus juice for the European and the US market," says Wouter. "Since moving the project to organic we eliminated the use of 1200 metric tonnes of synthetic chemical fertiliser and stopped using 9000 litres of poisonous pesticides; we also stopped using 25,000 litres of herbicide. The environmental impact of this organic project is clearly measurable on the input side; however proving the sustainability of organic production from the output side is not so easy to measure. This is something we will focus on in the future, particularly with our own projects as we are more involved and have more data available."
In addition to researching ways to measure sustainability for organic production against more conventional farming, Wouter says Tradin Organic is also facing the challenge of meeting market demand: "The organic market has really started to boom again, particularly in North America. We realise that for us this is a luxury position, as there is more demand than supply; however, because of this we have to work very hard to get our sources lined up, which can be difficult as we are usually dealing with less developed countries and transferring conventional farming to organic takes a three-year conversion period."
Another issue for the company is chemical residue testing. Because customers expect organic products to be chemical residue free, this causes issues for organic farmers who operate in line with expectations may have products affected by drift via water or air from neighbouring conventional fields. "One hundred per cent residue free products are often an illusion and organic legislation currently isn't clear on how much residue an organic product may contain. On top of this, laboratories are getting better at analysis methods and can detect the smallest trace of chemical residue, which poses a major challenge for us as our customers then don't know if chemicals were used on purpose or if it is drift and will then refuse batches that have any trace of residue." Keen to educate the public and consumers of this issue, the company is lobbying as much as possible through industrial groups of companies.
Moving forward, Tradin Organic will continue to expand with a number of its own independently run sourcing projects while also maintaining close working relationships with its farmers and consumers across the globe, as Wouter concludes: "We want to have more control over food safety issues in origin as well as organic integrity; by maintaining risk management we can be sure what we supply is organic and keep up with demand."