Whether internally or externally, people are the Wen JAI Restaurant Group's real day-to-day
Our people's people
Jhonny Mercado, President and CEO, and his business partner Andres Garcia, founded JAI International Investment and acquired their first three Wendy's restaurants in 2007. By 2014, this portfolio had grown to 63 establishments; as years passed, they reached a total of over 225 locations by 2019. Come 2021, Jhonny and Andres sold some of the restaurants and established Wen JAI Restaurant Group (Wen JAI), launching with a total of 74 units – to which an extra ten have recently been added.
Jhonny's achievements extend further than the fast-food industry. He uses the immense platform that he and Andres have built in a multitude of ways to help the lives of those who are less fortunate. He sits on the board of directors of the Dave Thomas Foundation for Adoption, a charity that has been partnered with Wendy's for 30 years and supports children living in foster care. Wendy's runs two campaigns for the charity every year, however since 2020, Wen JAI has incorporated a third fundraiser within its franchises, which has thus far raised an additional $200,000 annually.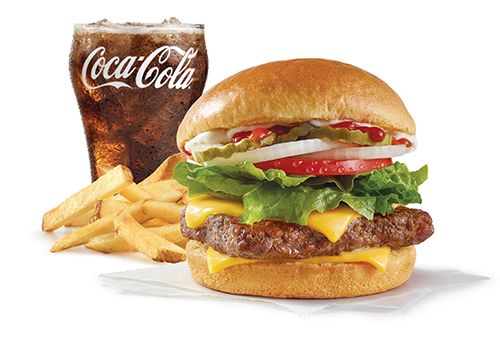 "The foundation has found over 12,000 homes for children during the last 20 years, but I am involved in a number of other charitable causes too," Jhonny details further. "In 2018, we raised $343,000 for the Lymphoma society over a period of around ten weeks – it was great! We also support a number of smaller causes within the communities, such as high schools and sports teams, and I am a board member at the Baptist Hospital in south Florida too."
Giving back
This charitable nature is also applied internally, when an employee is in need Wen JAI will step in and help wherever it can, as Jhonny continues: "One of my managers came to me with a serious problem, she was struggling to afford a kidney transplant. So, I posed it to my head-office team to come up with a solution. We decided to run a program in which we bought 10,000 bracelets to sell for $1 each, to raise money for her, and we managed to sell over 12,000! It felt amazing to be able to give her a cheque for $13,000 – she was super happy as were her family, it all goes back to supporting your team in any way that you can, it's non-negotiable. This is very important to us, it's part of our culture to give back to the community and our people."
People first
Wen JAI operates with a people-first culture that focuses on taking care of employees, so that they can take care of customers. Staff retention and motivation are cornerstones to the success of the company, so it hosts a range of employee appreciation weeks, competitions and promotions. In creating an environment where everybody feels happy and comfortable, it also strives to get them the recognition they deserve. Managers are encouraged to practice open communication with their teams and to organize celebrations for birthdays, employee anniversaries or graduations.
"People come first, and we are our people's people," Jhonny elaborates. "This is what I want to be at the forefront of my employees' minds when they step into my office. Over the last few months, we have been discussing how to improve the bonus program for our field staff. We care about their feedback to set our goals and incentives for the operators. But I leave it to those who work closer to the teams it will impact, the ones who have a greater idea of targets that are more realistic and likely to motivate everyone. It's not created for me or my executives, so it shouldn't be created by us.
"This is our focus, we seek out people with commitment who enjoy working for us and are happy to come to work. Retention, retention, retention is key. I never want to lose anyone whether it's at office level or in the field, so we are always striving for more commitment than complaints in our staff. Even if we fail and somebody decides to leave, we interview them on the way out, so we can work on ourselves for the future. This ties in with the instore renovations that we are conducting. We are obviously looking to improve facilities for our customers, but we also view this as a benefit for our 'internal customers' – our employees. New equipment, air conditioning units, furniture and landscaping all give people a sense of pride in their surroundings, and a work environment in which they can thrive."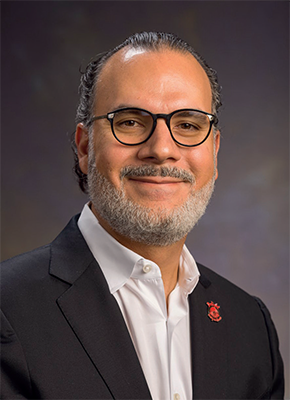 As part of the Wendy's Image Activation initiative, Wen JAI has been working through renovating and investing in its locations – to date, it's almost 90 percent complete. The main goals have been to update the restrooms and dining areas, to make the spaces more comfortable whilst complying with ADA guidelines, and the installation of new equipment. The implementation of the new DSG2 double-sided grills will allow the restaurant's short order chefs to cook juicier, tastier patties in less time. The traditional Wendy's menu consisting of Dave's burger, baked potatoes and hot and crispy fries can now be paired with a larger number of beverages, thanks to the new Coca-Cola Freestyle machines. In terms of diversifying further, rather than focusing on current branches, Wen Jai's goal is to hit 150 locations within the next three years, and to be on track for 300 in the next five.
Award winning
During Jhonny's time with Wendy's, his many enterprises have received a number of accolades: in 2013, JAI International Investment was presented with the Exceptional Employer Award by the Florida Governor. In 2021, Wen JAI, was recognized as the Best Operator of the Year by Wendy's Corporate and given the Culture at Work award by Always Designing for People (ADP). A more recent addition to the trophy cabinet came in the form of the Wendy's Monument award in August 2022.
Good things happen to good people; and it would appear that Wen JAI's charitable acts and considerations towards its staff, running in correlation with the group's success and growth, are standing as testament to this. It is truly reassuring to see a franchisee of such a size obtaining so many achievements, by putting people, not just its own team members, but all people, first. Jhonny's vision is a simple one, as he concludes: "I wish to build a strong company that is a legacy not simply for my family, but also for our employees and the communities where we serve."
www.wenjairg.com