With a history of 230 years, Aldens of Oxford is one of the UK's leading family butchers
Isaac Alden, Founder, initially relocated to Oxford in 1792 as the personal assistant to Lord Edward Seymour. The following year, when Seymour moved away to become the eleventh Duke of Somerset, Isaac opened a butcher's shop on Bear Lane, above which he lived with his wife and his young son Thomas. As a result, Aldens of Oxford (Aldens) the seventh generation family butchers was born.
The business moved out to Eastwyke Farm under Thomas' management and expanded with an abattoir a little further outside of the city center. His children continued to run the organization, until they were succeeded by Richard Alden who managed it from 1966 onwards, in the lead up to Matthew Alden's appointment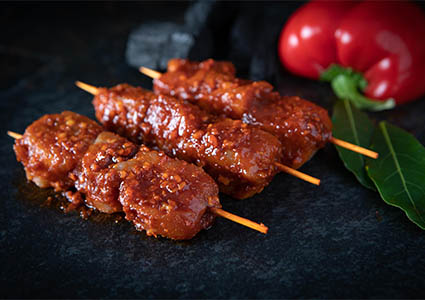 as Managing Director in 2003. During Matthew's tenure, he has successfully spearheaded significant growth, which has seen the company's workforce expand from six members to 85 employees.
Today, the company is based in Osney Mead, Oxford, and known across the UK as one of the nation's leading butchers, which works alongside esteemed clients such as the Oxford University, Cambridge University, and the Palace of Westminster. For perspective, Aldens has impressively seen the country ruled by ten monarchs, led by 45 prime ministers, battle two world wars and eight pandemics, all without showing signs of going anywhere, anytime soon.
Even in the present day, its entire range of meat, fish, and fresh produce is cut by hand, and the business has continued to uphold its values of great tasting meat, provenance that customers can trust, the highest welfare standards, traditional craft butchery, and first-class customer service. In providing its high quality goods, Aldens has developed wonderful relationships with its farmers and producers over the years. These in turn ensure that the company's supply chain remains strong and fruitful, in terms of guaranteeing the highest quality produce available.
From farm to folk
The enterprise employs a strict regime of testing and full-traceability initiatives for the comfort and peace of mind of its clientele. Each of the products that passes through the business is fully coded, so that every step of the journey, from farm to fork, is logged and assured to be entirely traceable. Furthermore, Aldens holds a number of accreditations, including Red Tractor, BRC to an AA grade, and an FSA license too.
Hollands Farm is responsible for providing Aldens' local, sustainably produced and grass-fed beef from Great Milton in Oxfordshire, whereas its poultry and game is sourced from Castlemead Farm in the West Country. The business dry-ages its own beef products onsite for 28 days, between its four fully-attemperated dry-age chambers. When it comes to lamb, the business is the exclusive supplier of Oxfordshire reared lamb from the Blenheim Palace Estate. Set in over 2000 acres of an area of outstanding natural beauty (AONB), the estate is listed as a UNESCO World Heritage Site, and only feeds its livestock traditional herbal grass leys.
In 2017, the organization established Church Farm in south Oxfordshire as a new enterprise to produce the highest quality venison on the market. It has worked to do so by practicing selective breeding and husbandry to improve its herd of red deer. The product has grown enormously in popularity in recent years, on account of its high content of iron and protein and low levels of cholesterol and fat. As it's both delicious and healthy, venison is the perfect centerpiece for a wide array of traditional British roast dinners in the winter and barbecues in the summertime.
Committed to carbon neutrality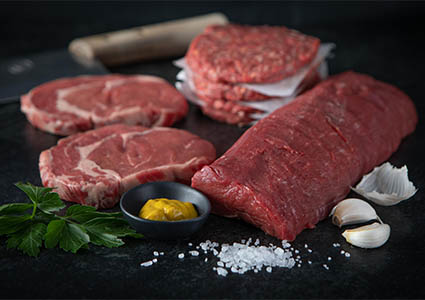 Over time, Aldens is hoping to work with members of local communities and schools to help educate people and increase engagement with its practices and produce. In addition to this, the company has employed a number of schemes to increase its biodiversity to benefit not only the land, but the livestock that calls it home.
With regards to the business' wider sustainability initiatives, Aldens has taken a number of key steps towards reducing its carbon footprint already. The organization clearly recognizes that not only does its industry have an impact on the environment, but it also heavily depends on it too. In response to this, the company regularly reviews its practices and invests in improvements, whilst constantly seeking new opportunities to reduce its energy usage and levels of waste generation.
Aldens recycles all of its plastic and cardboard, which amounts to almost 100 tons per year of recyclable material not being sent to landfill or winding up in the ocean. It has also made a move to reduce its products' associated food miles, by generally working with local and regional suppliers that rely upon shorter transport routes.
In terms of the business' own fleet, all of its vehicles meet Euro 6 requirements and feature the latest in real-time tracking devices that can monitor everything from fuel consumption to speeding, heavy braking and route planning. These allow for the drivers to exercise the utmost in efficiency when they're performing their duties. Furthermore, Aldens is the proud owner of Oxfordshire's very first fully electric, refrigerated delivery van, which produces zero emissions during its use. The current plan in place will see the organization move to an entirely electric fleet within the next five years, something that it is working closely with logistics partners to ensure.
Overall, the business is committed to carbon neutrality within all of its direct operations and to reducing its broader carbon footprint. Aldens is currently working on a feasibility study to devise whether it can transition to exclusively use solar power and to figure out a method with which it can harness the excess heat energy lost from its fridges, and reuse it elsewhere as a sustainable heat source.