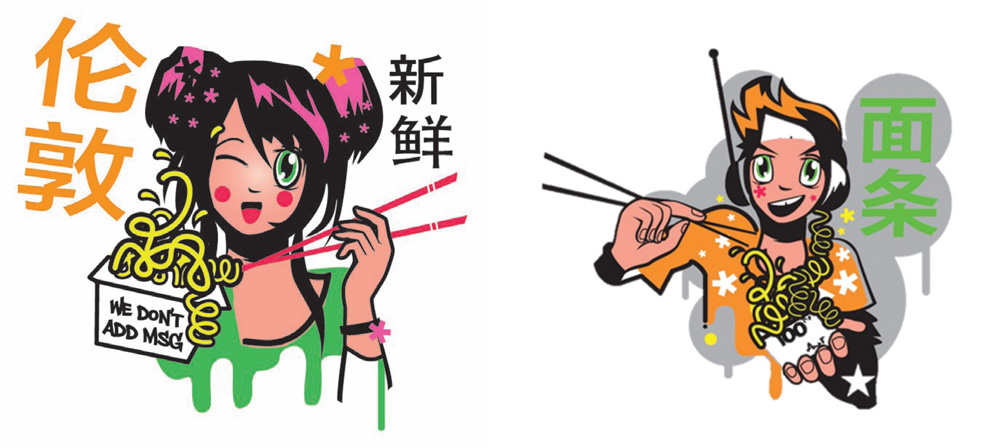 Launching into the future
By utilising exciting and innovative new concepts, solutions and menu offerings, the Chopstix Group has embarked on a bold relaunch of the brand which is already reaping rewards in the form of sales, customer awareness and international growth
It is an almost universally acknowledged fact that change is inevitable. Regardless of which market, sector or industry one operates within, or how successful something is, or has been in the past, change is an unpreventable occurrence in the life-cycle of any enterprise. Change can, of course, be a force for good, particularly for those who embrace it and use it to create fresh, innovative ideas and concepts. If you need proof of this, just ask Max Hilton Jenvey, Chief Operating Officer of Chopstix Group, the Accessible Oriental quick-service take away restaurant brand.
"Over the last year, we have experienced a dramatic increase in business, which has been subsequent to the relaunch of the Chopstix brand, which coincided with the launch of our evolutionary flagship site on Oxford Street in London," Max begins. "This launch occurred on 14th December, 2016, and in the months since every existing site that we have refreshed has delivered a 20 per cent plus year-on-year increase in sales."
Not to put too finer point on it, when it came to the relaunch of the brand, Max admits that the approach they took was to review everything except for the food. The result was the unveiling of new brand livery and interior schemes, a refreshed corporate identity, in-store marketing and digital branding, updated visuals and carefully designed digital menu screens. "We based everything on the
customer journey in order to create a warmer, friendlier and more welcoming environment," Max continues. "We know that our customers love our food, but we believed that the rest of the restaurant environment needed to be brought up to the same high standards. That is what we have delivered and the reception we have received has been phenomenal, not only from our customers but our franchise partners as well. The relaunch has really brought the brand into the public focus, and its attractive, stylish and engaging look is what people are obviously wanting today in a quick service restaurant environment."
Incorporated into the new look of its restaurants is an updated counter design, one which provides customers with an even clearer view of how Chopstix chefs prepare its food fresh from the wok to the box. "More and more customers across the food industry are now expressing their desire to actually see their food being prepared for them and I think that is where Chopstix really comes into our own," Max enthuses. "As our chefs are cooking the food live, the customer is seeing exactly what is going into their meal, from our pure chicken breast to our fresh vegetables and sauces. This only strengthens customer opinion of our brand and it goes without saying that the food tastes amazing."
New choices
Arguably the most important thing for the group's operators, when it comes to its food offering, is ease of use, and the skill set required to prepare and produce its menu options. Working with its supply chain and manufacturers, Chopstix has worked to simplify the whole process, while maintaining safety and consistent quality. The result is that its ingredients arrive on site fresh and ready to cook. In addition to this work, Max also set about establishing a new Marketing and Product Development (MPD) department within Chopstix, which has been tasked with alleviating menu fatigue by introducing new choices and options that adhere to the group's established quality standards.
Incredible feedback
The relaunch of the Chopstix brand represents an exciting time in itself, but it also comes during a period in which the group is pursuing exciting growth opportunities at home and abroad. Domestically, the first Chopstix outlet to exist within one of Welcome Break's motorway service stations opened in August 2016, with a further five being rolled out since in locations including Birchanger and Membury. Meanwhile, on the continent, the group is delighted to be partnering with the Westfalen Group AG in Germany.
"We first met with Westfalen Group back in 2015, at which time we quickly recognised how serious they were about offering their customers great quality food and variety," Max states. "Throughout 2016, we worked together to develop our ideas and in the last month we have launched our first site with them in Münster, feedback from which has been incredible. We have a further two stores currently in the planning stages and we will continue to look carefully at how we can deploy the brand further into some of Westfalen Group's 180 units across the region."
Warp speed growth
Discussions regarding further pan-European opportunities are constantly ongoing in one form or another, with particular optimism also surrounding the Chopstix Metro offer that Max has also been developing for the group. Based on a smaller version of its noodle bars, the Metro unit concept is expected to be launched later in 2017, providing smaller retailers and lower-scale footfall operations the opportunity to offer fresh Oriental food to customers on the move.
In terms of where Max now wants to take the brand, a large part of his focus will be on leveraging the successful relaunch of Chopstix to develop its UK market presence further. The group recently commissioned research and analysis from Pragma UK, who returned with a report suggesting that the group could ultimately have over 1300 sites across the UK. This is naturally something that Max is keen to explore and he has an ambitious target to fulfil at least half of this number in the next three-to-five years.
"The growth and speed to market that we have experienced over the last 18 months has been nothing short of warp speed, and I would like to thank everybody within the Chopstix family, without whom this would not have been possible," Max concludes. "Everyone, from our founders to our franchise partners and every member of staff has really rallied together, showing total faith in the brand, and each of them are owed a great debt of gratitude."