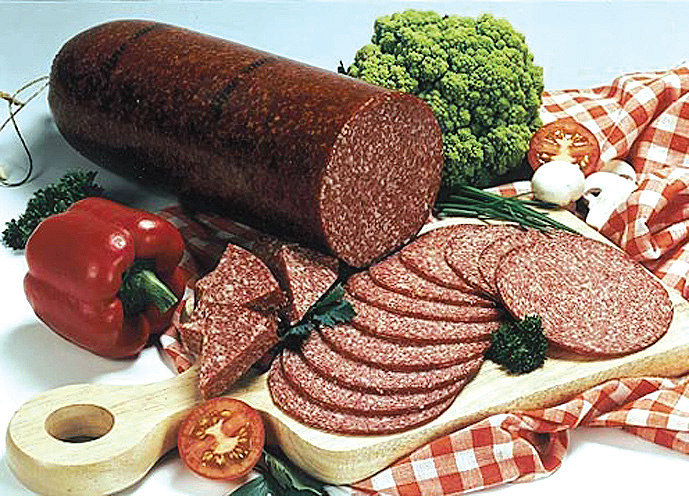 A lasting legacy
For more than 150 years and through five generations of family leadership, Compaxo Fijne Vleeswaren remains one of Europe's premier meat manufacturers and suppliers
A family business in every sense of the word, Compaxo Fijne Vleeswaren (Compaxo) can trace its lineage back five generations to the day when Johannes van der Post first opened a pork butcher's shop for the locals residing in the historic district of Gouda, the Netherlands, in 1855. Ownership of the shop later passed over to Cornelis van der Post who expanded in such a way that it attracted people from far and wide to visit in order to make their meat purchases. Together with his three sons, Cornelis also helped establish the shops' first export activities.


In the years following the end of the Second World War business for the shop moved very rapidly indeed and in 1952 the Vleeschwaren Fabriek Compaxo was opened on the Schielands Hoge Zeedijk in Gouda. As business volumes continued to rise the three van der Post sons had seven sons of their own, all of whom themselves joined the business and remain on the management team to this day.
Know-how
In 1972, the abattoir in Zevenaar on the Edisonstraat was opened under the name of Compaxo Vlees BV with the abattoir going on to become a big export slaughterhouse. As Compaxo has gone from strength-to-strength so too has the van der Post dynasty with a new generation now taking up roles in the company. This process of traditional family succession has naturally led to a great deal of know-how and experience being accumulated, on which the business is now based.
Compaxo Vleeswaren in Gouda produces both traditional and contemporary meat products, of which there are approximately 350 types in around 1500 varieties of packaging and weights. The list of products made and sold by Compaxo is extensive and ranges from cooked and dry hams to a range of different sausage types. Liver sausage, luncheon meats and meatballs also feature in a vast catalogue that is designed to cater for as many different tastes as possible.
Expert craftsmanship
National and international suppliers deliver Compaxo's fresh and frozen meats on daily basis, with each individual line being carefully inspected, processed, refrigerated and administered for further processing. In various production departments such as sausage making, the meat products are also processed to become raw materials. These semi-manufactured products are then taken to other areas where they are cured, smoked and salted or taken to the climate chambers where they become the final product. The time this process can take may range from just a few hours to several weeks at a time.
It is then in the ultra-modern slicing, cutting and packing departments that the products are prepared for transport. Stored and administered in Compaxo's own cold storage areas, the company then utilises its own distribution system of lorries, garages, labs and technical support to ensure short, accurate turnarounds. The company's IT systems have been specially adapted to respond to the needs of its clients, a small example of the personal approach the company takes, one that defines what Compaxo stands for.
Expert craftsmanship
Compaxo Vlees Zevenaar BV in Zevenaar is a pig slaughterhouse where expert craftsmanship goes hand-in-hand with the latest technologies and sciences. Of paramount importance though is the welfare of the pigs themselves and the overall quality of the product. To ensure the utmost professionalism and that the strictest of standards are adhered to at all times, each business unit of the slaughterhouse is staffed by fully trained and highly knowledgeable workers. The quality guarantee of the pigs used in facility is achieved by ensuring that any animal slaughtered is IKB worthy. The IKB Integral Chain Management System has been specially developed to provide guarantees about the quality and origin of meats and the methods of production used throughout the food chain.
A proportion of Compaxo's carcasses are slaughtered specifically for national and international clients, while a number are cut into several parts to be sold as hams, shoulders, necks and bellies that are then shipped to several European countries. In addition to providing the Dutch market with meat products, something it has done since its inception, Compaxo has, since 1982, exported a significant proportion of the UK's bacon market.
With its own water purification, climate and energy control systems, Compaxo Meat is a company that complies with all the most up-to-date energy, waste and hygiene requirements to the letter. Delivering made to measure products, Compaxo Meat operates with one clear rule, and that is that the customer is king.
As the company continues to break new ground with fresh product launches it retains the qualities and characteristics that have seen it outlive many of its early competitors and keep it as much at the forefront of the European meat industry in 2011 as it was in 1855.