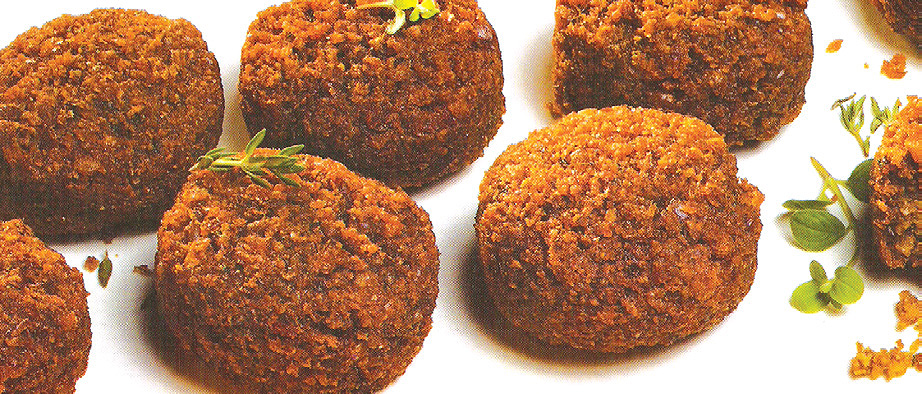 Pleasing the palate
Established in 1993 by three brothers, Dina Foods is a privately owned artisan bakery steeped in the traditions of authentic Mediterranean food, on which it continues to build on its successes
Targeting the market through its three departments; bakery, confectionary and savoury the business today employs 180 staff. "In 2009 our business was focused mainly on the development and supply of products to the retail sector, with 85 per cent of our £3 million turnover coming through that channel. Over the past five years we have turned Dina Foods into a £10 million business, where only 30 per cent is within retail and 70 per cent is now from a unique approach within food service," highlights sales director Vincent Decamps.
Dina Foods main craft comes in the form of new product development (NPD) for a range of customers that include chains such as Benugo, and other major multiples, wholesalers, foodservice, airways and coffee bars throughout the UK. "We also currently trade in 12 European and Scandinavian countries and have become the number one choice for our speciality – bread, and a carrier for the food service industry and food-togo sector," says Vincent, who also benefits from a 25-year career within the food service industry.


With 81 NPDs established on a weekly basis, each one is specifically chosen to address a market. "We are working closely with leaders of individual segments with the aim of creating a dynamic that is easily capable of recognising 'the next big thing', as well as identifying with our customers on multiple assignments to deliver a product that will be rightfully appreciated by the consumer. Through this method we have developed a business that is outside of the commodity box, and holds real added value. Our concepts are very clear, no additives, no colouring, and added productvalue, particularly with high protein, high fibre, low salt products that fit within the healthy eating sector. As an example, we are not just producing bread for general consumption – we are producing a loaf that meets the special needs of the healthy eating market.
"Our latest Paninette Range flat bread, which was developed over a two-year period, is a food wrap that is becoming one of the biggest products wanted on the market. As far as I'm concerned there is nothing equal in the market in terms of the bread we sell, and we are at the forefront of inspiration to the sandwich solution for people on the move," explains Vincent. Up until now, baguettes and wraps havebeen dominated by one bread type. In developing the Paninette, the company has taken a radical step in offering an alternative flexible flat bread , with flavour, aroma, but most importantly a bread with 'soul'. "Our main target is the consumer, and ensuring they have the best experience is always at the forefront whilst we are developing or manufacturing our food today," he adds.
One of the biggest general commodities within the food market is the pita, having become a product demanded in huge volume. Having studied how the consumer most often uses the bread, Dina Foods applied its creative touch to the recipe adding flavours and appeal, and ultimately value to the product. "This is something we do with nearly every product, and that approach entices the consumer to leave behind the normal products, replacing them for what is a better eating experience. Five years ago the business was on the verge of being in financial trouble, but we saw an opportunity to turn things around. Through investment in new equipment we were able to push forward with NDP, and through innovation create a niche market, and niche products within that sector," says Vincent.
Whilst most flat breads in the market are high in salt, through investment in equipment, and the baking process the company has been able to further position itself as the only company of its type in the market able to provide a flat bread low in salt. Commenting, Vincent points out: "We are very passionate about healthy foods, and the educational channel. The only way you can create a good customer base is to first start with children, and once they like your brand and eating healthily they will embrace your band forever." Baklava is another product that the business was responsible for transforming into a more mainstream solution. Historically its availability was limited to the deli or local bakery, but through launching it on different platform, in various packaging that fits the retail market, the product is now strong in 16 countries and is becoming one of the biggest winning products within the company. "It is purely about developing a concept where consumer expectation is met, and not about how much money we can make.
"We have a massive edge on the market in the sense of we have created a place where we have much less competition, working with some of the biggest passionate customers to develop unique products for their own catalogue. As we look ahead, we see the next 12 months as opportunity to develop new products aimed at the health sector, including reduced salt and higher fibre options. This is a key and growing area in the market that is not very well looked after. We anticipate that as we continue to develop that niche we can improve our current growth rate of 24 per cent year-onyear and double the size of our business," he concludes.