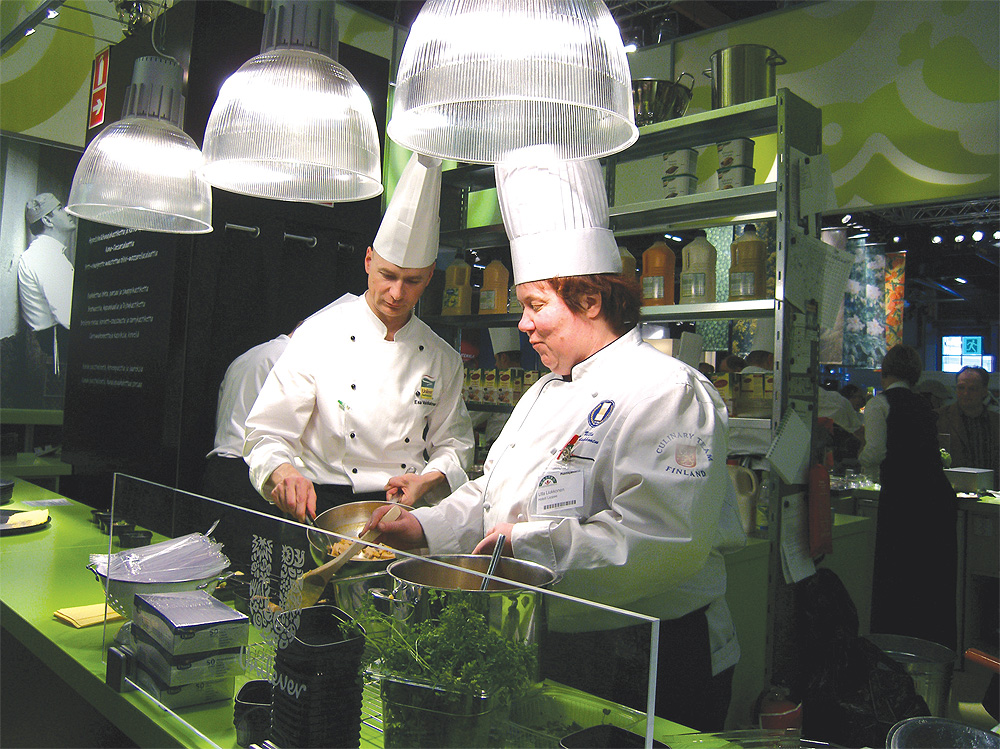 A fresh approach
By continuously investing in the development of the business, Fishers Services has excelled in a struggling market
As Scotland's longest established textile provider, Fishers Services offers a dependable, high quality rental service to the hospitality market. Founded over 100 years ago, the company provides linen hire and garment rental services, as well as contract laundry solutions, clean-room services, healthcare linen, dust control mats, spill-safe mats, cabinet roller towels and washroom hygiene services.


Bruce McHardy, managing director for the business comments: "We have been operating within this industry for 108 years and today the company has grown to encompass four separate plants situated across Scotland. These sites provide rental and hire services to customers throughout the whole of Scotland and the North of England. Employing approximately 700 people, we have now become the leading provider of rental services to the hospitality market in Scotland and the third largest in the UK."
Established in Aberfeldy in 1900, Fishers Services has continually re-invested in its plants, stock, facilities and materials, to ensure it remains the foremost supplier of textile services in Scotland. Looking at the current condition of the market, Bruce comments: "It has been a real challenge operating within this industry over the last few years because there has been a significant amount of pressure from our customers to reduce costs. This has led to the failure of a number of businesses, and now there are a limited amount of companies operating in the textile rental market."
He continues: "To help us overcome this issue, we developed a strategy, which aims to reduce our internal costs by improving efficiency within our manufacturing and logistics operations. As a result, we have been praised for being one of the most efficient companies in the industry. Furthermore, continued investment has played an important role in our survival. By spending time and money on all aspects of our business we have differentiated ourselves from our competitors."
Fishers Services provides solutions for most of Scotland's premier hotels, a number of major food producing concerns and thousands of smaller independent hospitality premises. Bruce comments: "We provide a just-in-time (JIT) service to our clients, on a daily basis. Within the hospitality industry, businesses tend to hold small amounts of stock so we provide our service on a clean for dirty basis. They give us their used goods and we provide them with fresh linen. As a result, we have vehicles on the road 24/7, 365 days a year. We process approximately two million pieces of linen a week and these logistics operations are the key factor to making the whole process work."
As mentioned before, investment has been to key to Fishers Services success. The company replaces its vehicles about every seven years, as it understands that reliability is very important. In addition to this, the business is continuously investing in IT development. Bruce comments: "We have a very sophisticated operational management system, which monitors our rental database and logistics operations. This is constantly being fine-tuned to make sure that we are meeting our customers' demands. This bespoke computer system was written specifically for us to suit the nature of our business."
Looking to the future, the business is focused on ensuring that its customers' demands are being met. By closely monitoring the market and its needs, Fishers Services can identify new trends and requirements. Bruce explains: "The hospitality industry is currently demanding new bespoke ranges, such as Egyptian cotton sheets. Hotels are now looking at the whole client experience, rather than just the cheapest product available. This is a challenge for us as it means we will have to invest in our product range, but it is also a positive move as there are higher profit margins on these ranges."
Another increasing trend in the hospitality market is the move to more environmentally friendly products. A great example of this is the new cotton towel cabinet service, which is now available in Fishers' product range. This is the world's first product of its kind to be given the Oeko-Tex Standard 100 No19201 quality seal of approval, which recognises ecologically sound products and environmentally friendly production techniques. Fishers Services believes this new service can address issues surrounding other drying techniques and help tackle the British Toilet Association's concerns over the general decline of washroom standards.
In addition to this, Fishers Services is committed to achieving its aim to be a preferred and respected employer, demonstrating this objective by its attainment of the Investors in People Accreditation, an achievement, which has been maintained for over seven years. The company also operates according to the ISO 14001 environmental management system.
Having experienced a 20 per cent increase in turnover in the last three years, Fishers Services is in a great position to tackle the new challenges in the marketplace. Furthermore, the company is closely monitoring the under-supply situation within the industry, and if necessary, the business has the capital to invest in additional capacity to fill this gap. With such a forward-thinking attitude, Fishers looks set to dominate the market for many years to come.