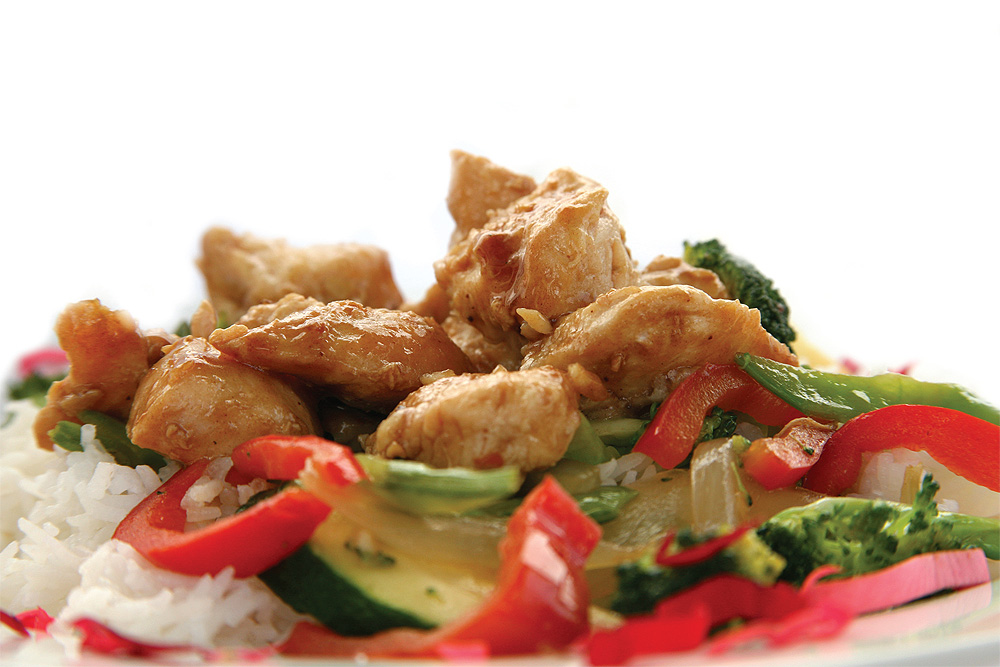 A healthy future
By providing additive-free frozen foods, Frosta's products encourage a healthier way of living, as Felix Ahlers reveals
Headquartered in Bremerhaven, Germany, Frosta offers a high quality range of value added ready-meals, fish and vegetable products. In addition, the company is the first producer in Germany to focus on additive-free foods. The business mainly develops products for the retail market, but it also supplies the home service and catering sectors. Frosta also has a growing export market, including in Italy, France, Spain and the UK.
Felix Ahlers, sales and marketing director for the organisation comments: "We are the only brand in Germany to completely remove additives, such as food colourants, taste enhancers and preservatives, from our foods. Furthermore, we now fully label every ingredient on our packaging. This, along with our additive-free concept, was launched in 2003 and as a result we are now growing by approximately 15 per cent per year."


He continues: "As the first European company to change in such a radical way, we have eliminated about 100 additives from our products. In 2001 we were just a normal producer in the Germany ready-meal market. We needed a way to differentiate, and a growing number of customers were talking to us about taste-enhancers and related allergies. Looking closely at our products, we were surprised at all the hidden additives. Therefore, we worked with suppliers to remove them from production.
"To begin with the biggest challenge for us was to ensure our customers understood the new idea. Back in 2003, food additives were not much of an issue, which meant we had to talk to our clients and explain the concept and why our products were suddenly more expensive. Communicating all this information took around two years and today, in Germany especially, consumers are much more aware of the health benefits additive-free foods can bring," Felix adds.
Alongside additive-free production, Frosta emphasises clear ingredient listings on its packages. Every product has a transparent declaration of the ingredients with specific details about where they come from. For example, the beef in the company's Gulasch Pan is from South American cattle that graze outside, without human feeding.
The healthy eating trend, which is becoming increasingly popular across the world, has enabled Frosta to grow on a global basis. Felix explains: "The UK market provides the most opportunities for us at the moment. Other areas, such as Italy, France and Eastern Europe, are also very interesting for us. We are currently exporting around 35 per cent of our products and this looks set to grow. Overall our export markets are growing faster than our home market, which is great for the future of the company."
To aid the growth of the business, Frosta is continually launching new variations of its products. With this in mind, the company has recently launched a new range, which has proved to be extremely successful in the market. Felix explains: "This convenience product is a vacuum packed solution, which is completely transparent, therefore consumers can see the food before they buy it. We have introduced a wide range of products using this solution, such as fish and vegetables. The food is packaged on a plate, which means it can be put straight into the microwave and steamed within minutes."
He continues: "Looking at developments, we try to design new products on a regular basis to allow us to be a leader in the market. About 20 per cent of our products each year are developed into new ones. Along with our additive-free foods, this differentiates us from our competitors, which is extremely important, especially when considering price competition across Europe."
One of the main challenges within the food industry at the moment is the increasing price of raw materials. To tackle this issue, Frosta continually invests in its production facilities to ensure the business is as efficient as possible. Felix explains: "We aim to be the leader in terms of cost in all of the markets we operate in. Therefore, we aim to have the most markets in Eastern Europe. With this plant, Frosta has been able to produce products for Frosta subsidiaries in the Czech Republic, Hungary and Romania, and for additional Central European markets.
The Bydgoszcz plant employs approximately 100 people and produces around 170 products. Since labour costs are significantly lower than those in Germany, Frosta Polska is in a good position to provide private label production for Western European retailers. Furthermore, the company has started to export small quantities to the US over the past few years.
Since it was established, Frosta Poland has launched a range of tasty and easy-to-prepare quick-frozen soups. According to the company, its products are rated excellent and are produced with only the freshest raw materials and ingredients. Moreover, Frosta Poland continues to develop new varieties to suit many tastes. For example, last December, the business launched Albondigas Soup, a popular Mexican dish, and a spicy Hungarian Soup, prepared according to a traditional recipe of herdsmen. The company has also developed a Hot and Sour Chinese Soup and an aromatic Thai Soup called Tom Kha Gai.
Overall the frozen food market is growing by approximately four per cent per year in Europe. Looking to the future, Felix concludes: "We are now planning to increase our fish capacities in Poland and expand our ready meal presence in Germany. The growth of the overall market will help us to achieve this. In addition, consumers are increasingly aware of additives, and we believe this is the future of food production. With this in mind, over the next few years, our main aim is to teach consumers about additive-free frozen foods and the benefits they bring. By doing this, we will be able to create more opportunities for the future of the business."