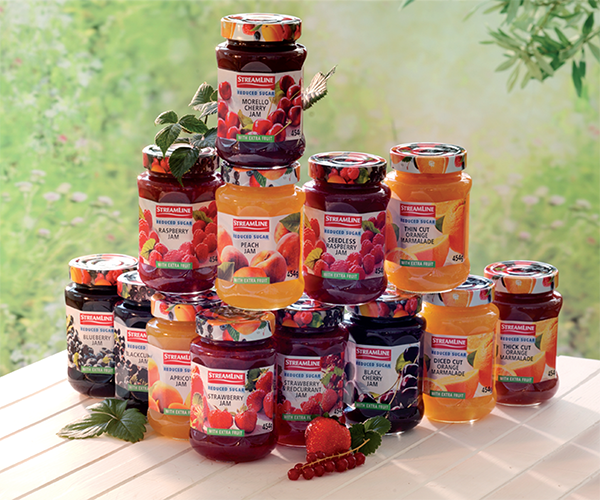 Private preserve
The privately-owned Good Food Group finds that innovation is the way to grow market share
Jams, marmalades and preserves generally have been around so long that they're part of the landscape. There can hardly be a domestic cupboard, a hotel pantry or a restaurant larder that doesn't have an adequate supply. So, everyone knows about them and everyone wants them but that well-established presence is a two edged sword: on the one hand, the market is very big and reliable; on the other, the product is so well-established in the mature markets that growth is difficult to find. It's a challenge that the Good Food Group, of Denmark, is facing head-on.
"The preserves sector – jams and marmalades – is not growing in the main western countries, although it is in the Third World," said Otto Christensen, owner and managing director of the Good Food Group. One way that the company is seeking to defend and maybe extend its market share is in watching and acting on market trends. "The majority of our jams and marmalades are now reduced sugar. In the UK, the tradition is for about 65 per cent sugar; in Scandinavia, we have just 40 per cent. High-sugar countries are currently the norm but most of our products are reduced sugar, and that has been the case for the past ten years." With the demand for more 'healthy' diets, and the decline of physical labour that would have burned off the extra calories in the past, there's clearly an opportunity for a company that has expertise in lower sugar products. The preserves sector is one that the company will, naturally, pay close attention to; it's a very important part of its business.
"Preserves represent the biggest part of our operations: in all, about 40 per cent of our turnover comes from them," he said. "That makes us the biggest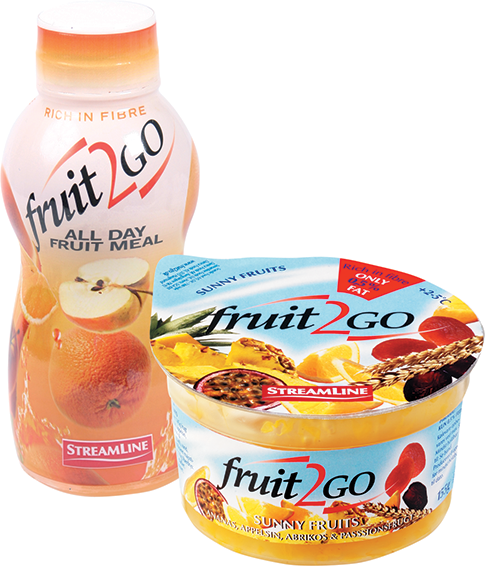 producers of jams and marmalades in Scandinavia." The majority of that business is private label, for retailers, with two in-house names. "Our international brand is Streamline and our Scandinavian brand is Svanso. Around two-thirds of our production is for private label; we supply to key accounts – the big retailers – across the world."
From Abba, through Volvo and Saab to Nokia and Ericsson, successful Scandinavian businesses all seem to follow the same pattern: a strong home market presence, which is used as the foundation to develop exports, which then become the major source of revenue. Good Food Group is in the same mould.
"More than two-thirds of our productionis for export and our exports have been growing since the beginning of the 1990s," said Otto. "The UK is one of our biggest markets, and the US and Australia are very important for us, as well. We currently export to over 60 countries and, each year, we add five or six new countries that we want to be more aggressive with, and build our presence." Which means that, if the strategy is maintained and continues to be successful, by the end of the decade the Good Food Group will have a presence in over 80 countries across the world. The appetite for preserves seems to be undimmed.
But preserves represent only 40 per cent of Good Food Group's business: it is present in other markets and has history and experience to back it up. The company was originally founded in 1951, as Inga's Cookies. Otto joined in 1971 – two years before the company won its first export order – and became MD in 1977. Nine years later, the owning family sold the cookie operation to competitors and started a new operation, which is the Good Food Group in its current form. It began with the acquisition of the Hornbech jam factory and growth for the next ten years was powered by further takeovers, in wine, bread and honey. The first production plant outside Denmark was acquired in 1996 and, the following year, it purchased a trading company in the UK, which is the base of Streamline, the country's leading reduced sugar preserves label. The acquisition strategy hasn't ended: Danica Foods came under the Good Food umbrella in 2003, followed by Svanso Food in 2005. Today's Good Food Group consists of 11 companies, has ten production plants, three international sales houses and is involved in fruit products, including stewed fruit, as well as frozen vegetables, honeys, wine, nuts, rice, pasta, and dressings. The group employs more than 700 people; in 2005 the turnover topped DKK 900 million and in 2006 above DKK 1 billion.
"In the fruit area, as well as preserves, we make juices, and frozen foods," said Otto. "We're looking to grow the company by ten to 15 per cent a year for the next five years and that is going to be tough. The competition is really strong: in the ,past, until as recently as maybe three years ago, we would have sought to compete on quantity. In the private label preserves market the trade is increasingly based on tenders and auctions – we're involved in two or three every week. The way we see growth coming in the future is in innovation and new product development."
Good Food operates its R&D function under two headings: product development and innovation. Development is concerned with existing products; innovation is charged with identifying new uses for fruit and creating, designing, developing, testing and bringing them to market. The timescales in the retail food markets are pretty tight, which puts pressure on a company that has changed its focus only fairly recently. But fresh minds come up with fresh ideas, and Good Food's fresh minds have been busy.
"We have sought to understand what is happening in Western countries and the trend we have identified is 'in-between meals'," Otto said. "People leave home in the morning, they don't have time to sit down to breakfast with the kids, so they need something to eat while they're on their way to work. What we have come up with is drinkable meals – they're fruit based, but with proteins and fibre and all the nutrition you need. But very little sugar, of course – we're not developing or introducing any products that aren't healthy. These are low-calorie, high fibre, high nutrition fruit-based products. They give you the feeling of having a good breakfast but they're convenient and easy to consume on the go. We have launched these products in Scandinavia already under the Fruit 2 Go label. Our international launch, to ten countries initially, is in February." 2007 will be a busy year for the Good Food Group. As well as the Fruit 2 Go launch, a new line of dressings will be debuted in the Spring.
"At the moment, we produce 15-20 different dressings. The new line will consist of four, featuring completely new tastes. They really will be something new and never seen before. They have been tested in Scandinavia and the UK and the results have been very good indeed," he said. January will see the launch of a new range of completely sugar-free preserves, which are made from whole fruit, not concentrate. They are the result of two years of development effort.
"We're spending a lot of money on innovation and development and the healthy eating trend is working well for us," said Otto. "We are a very flexible, lean and rationalised company, with a flat management organisation. We can react quickly; that ability has become more important over the past five years and will continue to be vital in the future."