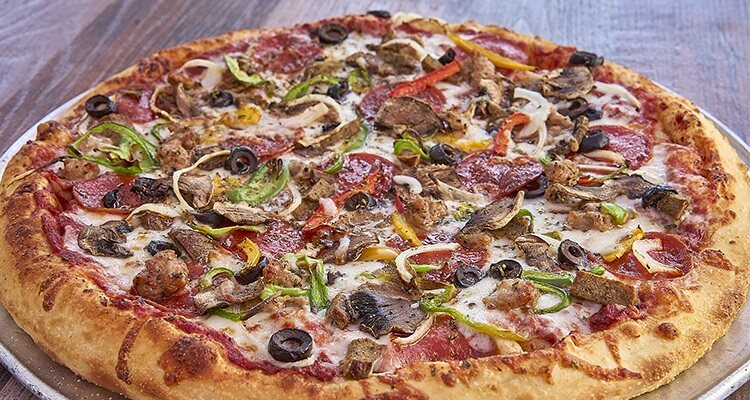 How Streets of New York Pizza is topping its success with more opportunities  
Streets of New York Pizza (Streets) was established in the fall of 1976, on the small corner of 3120 E Cactus Road, Phoenix Arizona, and according to President and CEO, Lorrie Glaeser, the pizzeria was well received by the community. She shares the journey and success of this family business with Food Chain magazine: "We opened two new locations every two years for a while and each location averaged between 1400 and 3000 square feet.
"Today, all three of my adult children, Bonnie, Debra and Ryan, have a prominent position in Streets of New York. I count on them to be our future leaders for the company's growth and success. Some of the spouses, Patrick, Beth, and many grandchildren have positions too, so I am very proud that we are a truly generational business.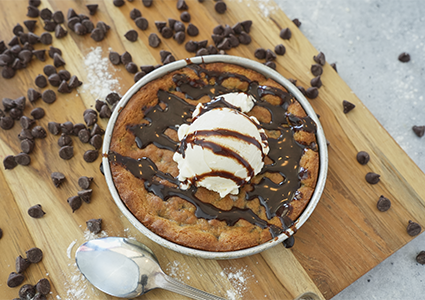 People first
"Without our dedicated team of managers, many of whom have been with Streets for over ten years and some as many as 27, our success would not be possible. Our Director of Stadiums, Shane, handles Streets' sports and concert venues, proudly serving a limited Streets menu as people enjoy leisure time.
"Furthermore, our Area Supervisors, Zane and Don, do an excellent job at overseeing our company direction and training, while maintaining integrity of the brand. I'm also incredibly proud of our 400 employees who work hard to serve our guests, making them feel comfortable and appreciated while dining in our restaurant. From our dedicated kitchenstaff and preparation chefs to our dishwashers and delivery drivers, Streets would not be where it is today.
"We give back to community charities and national organizations, as well as fund raise and sponsor local events. We take pride in being able to be philanthropic and helpful in times of need. I also serve as a board member for the Arizona Restaurant Association."
Streets is a thriving dine-in, carry-out, and delivery restaurant business with many locations, but it also caters to schools, businesses, and private events. "We're a proud partner to many sports and concert venues like the Arizona Diamondbacks and Desert Diamond Arena. This year, in November 2023, we will be the "Official Pizza Restaurant Partner" of Phoenix Speedway (PIR) during NASCAR Championship weekend."
The Phoenix Raceway alliance is an excellent opportunity for the business to push its brand exposure. Lorrie elaborates: "We will be in three stands throughout the raceway with our dedicated support team of committed employees to make this partnership fun and successful for all."
Streets offers a variety of Italian specialties across all its menus. "Our New York-style pizza with its raised edge crust is extremely popular throughout our Arizona and Las Vegas locations. We offer fresh seasoned baked chicken wings, a range of sandwiches, fresh salads, Italian pastas, a delightful selection of appetizers, beer, and wine.
"We create seasonal menus with many delicious treats, which, through popularity, have been added to our menu. This year, we focused on adding some of the flavors of the southwest with items like our new Southwest Chipotle Pasta and Southwest pizza. Creating these allowed us to use new ingredients like chipotle peppers in adobo sauce. Not only does this add flavor, but it adds a little heat as well," highlights Lorrie.
Seasonal specialties
When asked about the process of creating new menu options, Lorrie shares that the business is highly influenced by the rich culture of the southwest. "Given our location, the fall menu has warmer recipes dedicated to the comfy cooler season we all look forward to in Arizona. We are currently creating lighter menu varieties for spring and summer. We thrive on being the creative side, testing new dishes among our staff, tweaking and measuring ingredients for the perfect combination."
If she could, Lorrie would indulge in a pizza slice a day. "There are so many combinations that I enjoy! Recently, for our fall features menu, we introduced Pepp N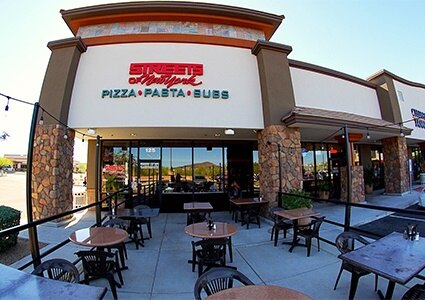 Mike's, which is a double cup and crisp pepperoni, with Mike's Honey Hot drizzled on after baking. A bit of heat and the yummy crispy pepperoni has made this item an instant hit."
The company is currently running a 'Pizza and Wing Game Day' special four days a week during football season. "We wanted to go back and offer something we haven't had for a while. Guests can enjoy a 16-inch large cheese pizza and 24 wings for only $35. We know that guests enjoy these items while watching the game. So far, it has been a brilliant success for us and has brought in some new customers who have not tried Streets before," Lorrie shares.
Pizza passion
In bringing her thoughts to a close, Lorrie emphasizes that it's important to be surrounded by good, energized people, who are committed to working in the restaurant environment. "I encourage everyone to do what they love while having a passion to succeed. This is a hands-on people business; you must love it to grow your brand. We are a strong 'Streets family' of many caring people who have dedicated time and love for the business and our community.
"Being entrepreneurial involves taking risks and being unafraid to change direction for the proven better approach. It's equally important to keep learning to expand oneself and to listen to those who have achieved success."
Managing a family business can be a challenge but Lorrie's approach has always been 'family first' and she is committed to her company. "It does have its tricky moments, but I take comfort from knowing we are all working toward the same goal of building a substantial restaurant company that has a great name and reputation in Arizona. We are immensely proud of our labor, dedication, and 48 years in the business. As we look forward to future endeavors, who knows what surprises lie ahead for the growth of our great company.
"Finally, I am thankful for our dedicated suppliers, Greco of AZ, our main distributing company, Wildflower Bread Company, Sogno Toscano, Breakthru Beverage, Crescent Crown Beverages, Mack-Media Relations, AZ Restaurant Association, and countless other companies that provide the quality ingredients and products we bring to your table."