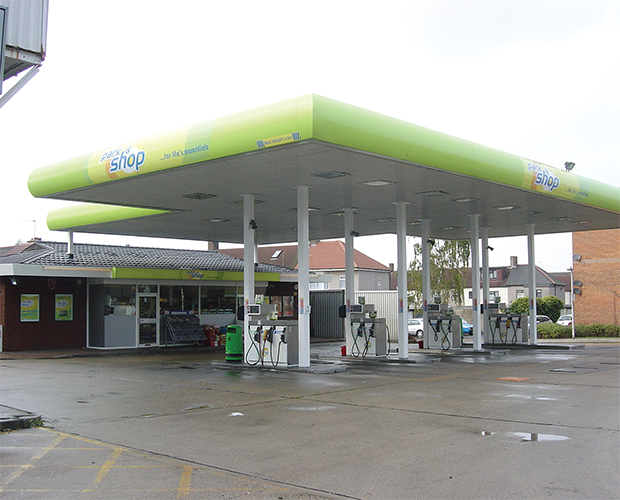 Action stations
Park Garage Group is looking to expand its innovative 'Park & Shop' cncept across the UK
First established in 1975 in Canning Town, East London, Park Garage Group (PGG) has evolved over the last 30 years to become a significant player in the petrol station forecourt market. Today the business has a network of 83 forecourts across the UK and works with all the leading oil companies including Texaco.
Having taken over control of the company with his brother Sunil in 1984, Balraj Tandon is today the chairman and joint-MD of the business. As the son of PGG's founder, Balraj is ideally placed to give Food Chain an insight into the organisation's strategy going forward.
He begins: "When myself and Sunil first took over the company we only had one licensed site with Shell but as we grew the business we expanded that to about 16 locations. Despite this, in 1992 we realised that running petrol stations for oil companies was not a long-term future for us. So we made the decision to start buying our own sites."
Sunil comments: "PGG has operated sites under the Texaco brand for around ten years, where from one rented site the firm has continued to expand its number of Texaco sites and now has ten in total – nine of these owned by PGG and one leased from Texaco. We like Texaco's way of doing business with its emphasis on good communications and training with hands-on support from an area manager.Right now, we're certainly looking to expand the number of sites we have with them." Balraj adds: "I see a synergy in innovations between Texaco retail and PGG plc. Together I foresee creating innovation equilibrium in the petrol-retailing sector with Texaco.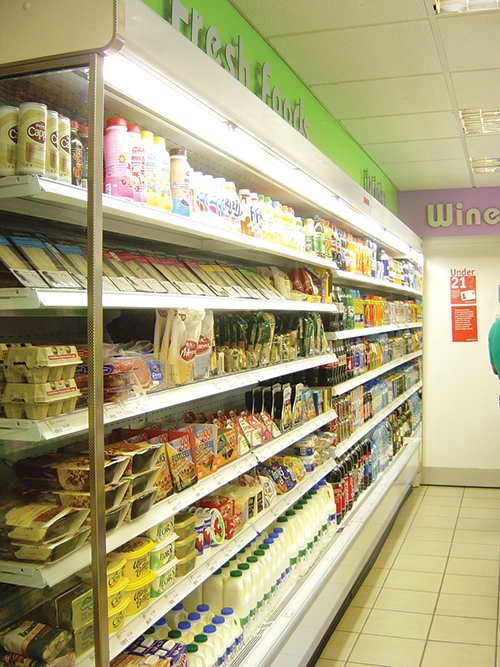 "Right from the start, we wanted our company to have the ethos of a corporation and consequently in 1999, we converted from a partnership into a plc. The idea behind that was to have absolute transparency and corporate responsibility within the company. In small companies, people often do strange things like not looking after their staff or not developing a strategy for the business. We wanted the opposite, and had a vision to make PGG the most loved independent petrol company in the UK. I'm pleased to say that we're well on the way to achieving that."
As a result of this commitment to operating in the 'right' way, PGG's business has continued to grow and develop over recent years. The creation of the group's 'Park & Shop' concept in August 2003 has provided the company with even more opportunities for growth, as Balraj explains: "Within our company we're trying to develop 'Park & Shop' as a very local offer. Today if you go to filling stations, you can buy groceries and products like that, but our concept is very focused on people – we want 'Park & Shop' to be a local focal point where we will employ local staff and cater entirely to local needs."
As the dedicated convenience store brand of PGG, the 'Park & Shop' concept was developed to meet the demand from customers for an improved range of shopping products. In addition to the convenience offers, each store has an offlicence and bakery with freshly baked bread and hot food to go. All 'Park & Shop' stores also offer a wide range of ambient and chilled convenience groceries including fresh milk and bread at competitive prices.
PGG's focus on people represents a core value within the PGG business, and Balraj is keen to build on this with increased staff training and development. The recent appointment of a national training manager is evidence of this commitment and will bring a range of benefits, as Balraj explains: "Our challenge now is how to convert a typical petrol station cashier into a sales assistant who tempts you to buy, and therefore training is a very important part of PGG. This appointment will also help us to have a company where each and every one of our members will know what they're doing and why they're doing it.
"The business will live or die depending on the people we have, whether that's suppliers or staff. The moment I find that I can't entice the right calibre of people anymore then we'll call it a day."
With 'Park & Shop' created three years ago, it is now PGG's intention to rapidly rollout the brand and convert most of its estate to the concept over the next year. "We're looking at it to become a brand in its own right, just like Spar for instance," adds Balraj.
This aim is part of an ambitious growth strategy for the PGG business, with the target being to acquire 200 new forecourt sites in the UK over the next year alone. In addition to this, Balraj and Sunil are also taking a serious look at the opportunities for the company in the Eastern Europe market.
Balraj feels that strategies like this will only serve to enhance PGG's reputation within the petrol forecourt sector: "Looking to the future, I'm not too sure whether we can aim to overtake some of the giants that operate in this market, but we can certainly learn from them and maybe in time give a better offer – that would be more than enough for me," he concludes.