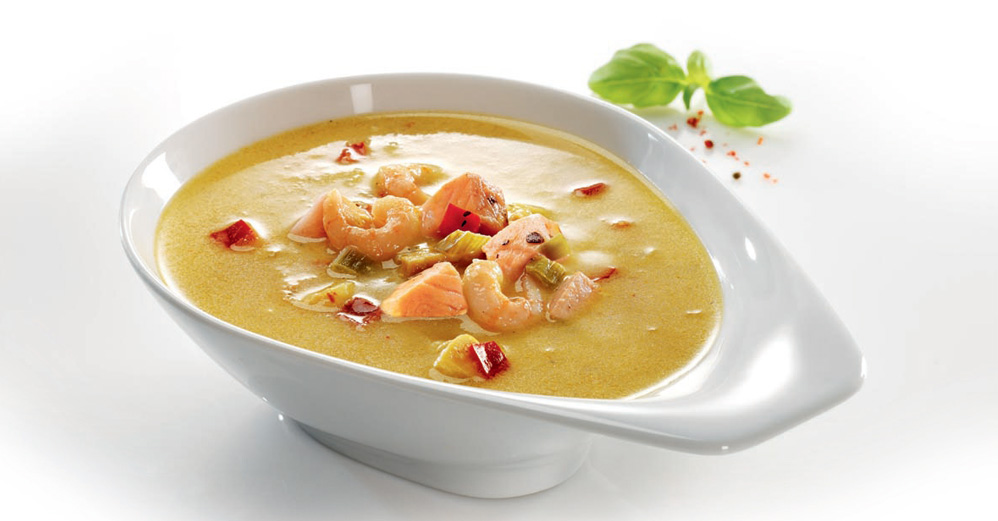 Conquering Europe
As a growing force in the frozen food industry, Rahbekfisk aims to expand further into other European markets
Founded in 1955, Rahbekfisk is one of Denmark's leading producers of frozen convenience products, specialising in seafood. Today, the business has expanded to employ over 250 personnel, and it operates out of two main production facilities. One of these is in Histshals, in Northern Denmark, and it carries out the filleting, breading and packaging of the products, whereas the other is situated in the port town of Fredericia, and is involved with the actual processing of the food. Whilst Rahbekfisk's operations are based in Denmark, it also has a presence throughout many other countries in Europe that includes the rest of Scandinavia, the UK, Germany, Switzerland, Spain, France and the Czech Republic. Approximately 80 per cent of the company's business is accounted for by the retail sector, with the remaining 20 per cent divided evenly across both food and home services.
Rahbekfisk's core competence is the expertise of its staff, who are constantly developing recipes that enable it to stand out amongst its competitors, according to Mark Simonsen, sales director of Rahbekfisk: "Our staff are highly committed and some of them have been with the company for over 30 years. The combination of this dedication and experience helps us create the sorts of pioneering taste that we are known for." The company's main products are fish-based puff pastries, breaded and filled fish products and fish fillets, and it also produces its own fish stock. He elaborates: "Our stock isn't simply a mixture of powder and water, but made as a by-product from our very own fish. We also order in our own vegetables to accompany the meat, as well as producing a variety of our own sauces. We have a lot of experience with fish and we know exactly what flavours complement what type of fish."


With such a vast knowledge of its industry, the company is always researching and developing new products to bring to the market – the most recent example being Rahbekfisk's new line of fish fillets. Mark explains: "These are lightly battered products that are suitable for oven cooking. They are very different from other fish fillets that are available on the market because they have a very thin coating that makes up about 20 per cent of the product – as opposed to the standard 40 to 50 per cent that we see with many other similar items on the market.
We aim to give the customer more fish and a richer taste for their money." Rahbekfisk also prides itself on the quality and freshness of its fish, caught through sustainable methods and procured from various auctions held daily across Denmark. It has also sourced fish from other countries as well, such as Iceland, Norway, China, Vietnam and South America depending on the changing trends in the market.
In addition to striving for the best taste available, the company also adds further value to its products through its range of accompaniments, as Mark discusses: "We always like to put the fish together with either vegetables or sauce to give variety to the consumer and offer a combination of flavours. We use the best ingredients and everything is prepared by expert chefs in what is essentially a large kitchen." The variety on offer extends to other types of meat as well, with Rahbekfisk also offering chicken meals. He continues: "We do a lot of chicken puff pastries and we even make soups. This gives us a large portfolio 63of products and means that we are able to remain diversified – a very important quality in current times, and key to our business strategy."
With regards to the future, Rahbekfisk has set itself a very clear target, which is to expand its influence throughout the rest of Europe. Mark concludes: "We want to be even stronger than we already are by focusing a lot of our retail into the French, German and British markets. Our goal is to significantly increase our presence there within the next three years, which will become increasingly possible as more new markets are becoming interested in our products."