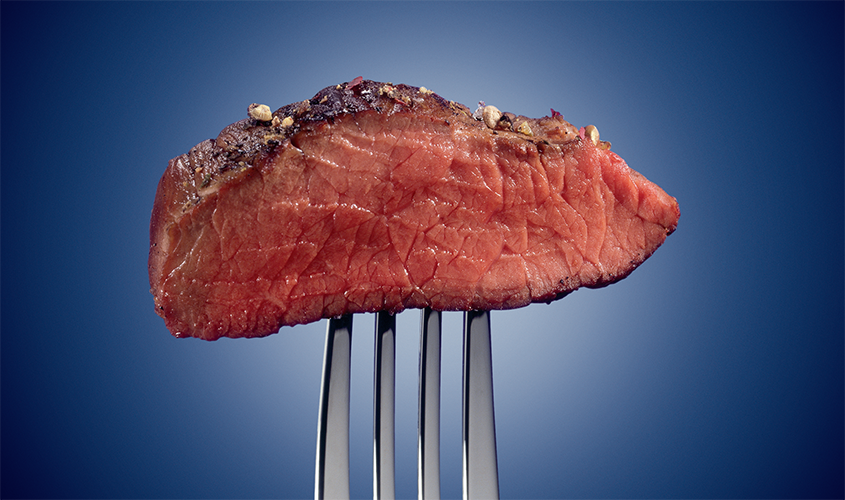 Schaller Lebensmitteltechnik
Eastern promise
Schaller Lebensmitteltechnik is one of Europe's leading suppliers of machinery, production lines and consumables to the food processing industry
In May, the family-owned Austrian business Schaller Lebensmitteltechnik (SLT), will be exhibiting at the IFFA Exhibition in Frankfurt. As a leading supplier to the food processing industry, and a major purchaser of meat processing equipments and additives, SLT will be exhibiting at the world's leading meat processing trade fair for the fifth time, alongside other companies with services ranging from basic machinery through to solutions covering the entire process chain.
'IFFA is a very well regarded worldwide exhibition, it is an honour to be there and we see it as a big boost for the company,' explains marketing director Martha Schuster. 'From our 256 square-metre stand we will exhibit Pitbull, our first-tomarket new storage system, speak with customers and distributors, demonstrate some of our products, discuss future projects and hopefully agree some new contracts.'
Founded in 1989 by Norbert Schaller, Gottfried Schuster and Herbert Horvath, SLT has grown rapidly through a focus on technology, consultation and the ability to offer customers a complete service. As one of the first businesses to enter Eastern Europe after the collapse of communism, the company has grown to be a leading player in the food processing industry across 13 countries, including Russia, the Czech Republic, Azerbaijan, Slovakia, the Ukraine and Kazakhstan.
With a 100 per cent export share, the company's largest customer bases are in Russia, Central Asia, the Ukraine, Belarus and the Baltic States. Commenting on the current market situation, Martha says: 'Overall it is very strong, with Russia our biggest market, accounting for 60 per cent of our sales. The challenge is that all of our markets are very different, so we have to manage each country in a different manner; we can't implement one concept across every country.'
Specialising in supplying machinery and production lines for meat, poultry and cheese, SLT has its own sales and service departments in each of its 13 countries, allowing it to be as near to each customer as possible. Through these locations SLT is able to offer highly customised services, with its products and technologies tailored to meet both the requirements and preferences of the market, as well as individual clients.
Of the company's 550 employees, 90 per cent are based in the field, which helps to provide consultation and technical support to clients on-site. This proximity to the customers facilitates SLT in delivering a high quality, tailored service that optimises existing production solutions and as a result enables clients to produce and market profitable, tasty, attractively packaged foodstuff.
These customised solutions range from a single cutting machine through to complete production processes that include slaughtering, cutting, processing, packaging, weighing, freezing and logistics services. The added value service offers industry-specific, complete single-source solutions to customers, regardless of whether the client wants to produce large quantities in a short time or a small number of select delicatessens.
We don't just sell machines, we also offer ideas and solutions to our customers,' explains Martha. 'We present them with a one-stop-shop, offering machines for the whole process, from slaughtering through to packaging, as well as a range of spices, additives, coatings, sauces and preservatives.'
These tailored solutions are also complimented by a range of after-sales services, including training, maintenance and repairs, and it is this ability to serve customers throughout the product lifecycle that Martha believes differentiates SLT from the competition: 'With over 30 years of industry experience, our market knowledge has enabled us to create a unique one-stop-shop system, and together with our well-trained employees and close proximity to customers, it forms our key selling point.'
With the business' turnover increasing to 105 million euros in 2006, SLT continues to grow, although Martha explains that it is unlikely to expand its current markets: 'We would like to get bigger by becoming even more wellknown in our existing countries. We are part of a large and growing market, and have to be pro-active, for example in the last year we expanded to two new locations within the Baltic States and a completely new office in Uzbekistan, and we will continue to ensure that we are near to our customers, as we try to design the best possible solutions for them.'
Working under the mission of proactively optimising its solutions to ensure that it offers customers a complete, technologically leading service that provides value for money, SLT's reputation within the food processing industry continues to grow. Offering a full portfolio of technologies and services for the processing of meat, poultry, fish and cheese, it represents a true one-stop-shop for clients across Central and Eastern Europe, and this winning formula is helping to continually drive the business forward.