TasteTest
The FoodChain team sample a selection of new and innovative foods and drinks
---
Meal in minutes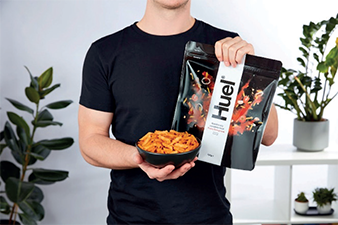 Huel's brand-new, 100 percent nutritionally complete, plant-based Pasta Bolognese now means you can enjoy the comfort of healthy home cooking in a matter of minutes. Available exclusively from Huel.com, Huel Pasta Bolognese is made with real penne pasta in a tomato sauce, with both authentic flavour and real nutrition in mind.
Perfect as a convenient lunch or dinner, you can rustle up this innovative take on a Brit family favourite in just five minutes with 200ml of boiling water.
https://huel.com
The Huel hot and savoury range is a big step forward for the typically powder-based/shake company, and I'm really pleased to see they are staying true to their vegan roots. There's also a long shelf life which is a bonus (the downside is that the packaging is non-recyclable).
The Pasta Bolognese is easy to make – take two level scoops of the mix, add boiling water and wait. Water is the key part – I used less than recommended to get a thick and rich end result. The mincey texture is less prominent in the overall sauce, and the pasta cooks well.
With Huel, you know at least the company behind the food cares about nutrition/health. And you can feel the difference – it was much tastier than a Pot Noodle!
A taste of paradise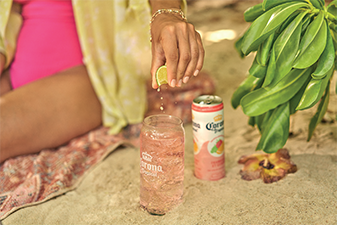 May saw the launch of Corona Tropical, the brand's first lightly sparkling alcoholic drink made with a hint of real fruit juice* available worldwide. An alternative to Corona Beer, Corona Tropical is a highly refreshing new way to enjoy the brand, and is currently rolling out globally in China, Colombia, Peru, Panama, Ecuador and the UK, with additional markets launching later this year, starting with Canada.
www.corona.com
With the Taste Test team based in the UK, they trialled three flavors – Guava & Lime, Raspberry & Lemon, and Grapefruit & Lemongrass, at 4.5% ABV. Served using Corona's classic lime ritual, they found the drinks to be much less sweet and 'pop' like than expected. "This is grown-up, it's for sipping not swigging," said our tester. "I loved that it was no added sugar and less than 100 calories per can – I can definitely envision myself indulging in these over ice in a hot pub garden over the summer."
Cake for all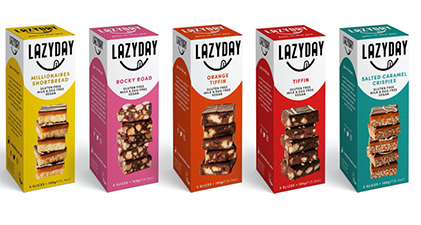 Lazy Day, creator of award-winning, free from and vegan bakes, has unveiled a new look, with its decadent bakes encased in bright, eye-catching colours, and a cheeky new logo.
Founders Dr Sally Beattie and Emer Bustard, both professional food scientists and passionate foodies, know only too well the difficulties and disappointments that restricted diets can bring, and believe that everybody deserves a 'Lazy Day' and the joy of indulging in good quality treats from time to time. Rolling into retailers from June 2022, and starting with the popular range of traybake products, the products should attract a new host of fans to have a Lazy Day!
www.lazydayfoods.com
The team tried the Millionaires Shortbread, Chocolate Tiffin and Rocky Road, and were very impressed with the quality, taste and textures of the products. "I have been looking for treats free from dairy and gluten, and the Rocky Road was exactly what I needed," said one tester. "It was so tasty and chocolatey, with a yummy balance of biscuit and marshmallow – and still moist! It's so refreshing to have a sweet snack that suits my dietary needs. I will definitely look into buying these for myself now!"
Healthy alternative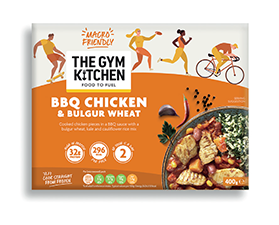 The Gym Kitchen's macro-friendly, high protein frozen ready meals and pizza range have launched across Tesco stores. Part of The Black Farmer's incubator scheme, The Hatchery, The Gym Kitchen has gone from strength to strength since launching in 2020, securing business in Asda, Coop and Dunnes.
Founder Segun Akinwoleola is now on a mission to bring a broader target of healthy foodies into the ready meals market, with an NPD stream across both chilled, frozen and beyond.
The Gym Kitchen frozen ready meals line-up in Tesco includes Chicken Tikka Masala, Beef Lasagne, BBQ Chicken and Chilli Con Carne.
www.thegymkitchen.com
"I liked the generous portion size, but the fact the ready meals were low-fat, macro-friendly, had two of my five a day, were high fibre and had a low calorie count was really impressive," said our tester. "I can feel guilty eating a ready-meal, and I felt The Gym Kitchen offer really addresses that problem with a convenient and tasty alternative – the flavors were good, they were very easy to make, and they were filling. I was also impressed with both pizza options, Tandoori Chicken and Mighty Meat, with protein baked into the base. I am not particularly a gym goer but I do like to eat healthily when I can, and this range definitely makes it much easier."
Wine with Pride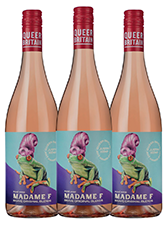 Madame F is a range of quality, vegan wines that deliver on taste, created in collaboration with LGBTQ+ charity Queer Britain. The purpose-driven partnership was built to celebrate the creative community of Queer Britain and supports the nation's first LGBTQ+ museum. April saw the brand launch its classic Rosé to selected Sainsbury's superstores nationwide and online.
Madame F Rosé is a delicate yet fruity rosé wine, made with a unique blend of vibrant Grenache and citrusy Syrah. Georgina Haughton, Wine Buyer at Sainsbury's, describes it as 'light and fresh' adding 'it will be an excellent addition to add to our summer-ready wine range.'
www.madamef.com
"The label art was immediately eye-catching, and the story behind the brand was also interesting, so I was keen to try the wine," said our tester. "I was glad to find an excellent quality wine inside the bottle, which is easy to drink, as well as supporting a great cause."
Hit kits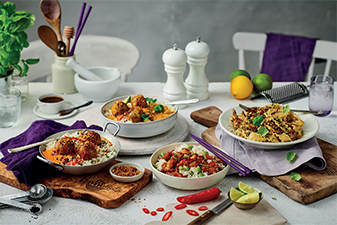 Start-up meal kit brand The Flavourists is shaking up chiller cabinets with the next generation of plant-based meal kit innovation. Two ranges (Sizzle Kits including Creamy Makhani Style Curry and Yellow Thai Style Curry) and Sizzle & Stir (including Sticky Teriyaki and Herby Green Pesto) are now available in Waitrose, Booths and Ocado.
Kyrsten Halley, Creator of The Flavourists, comments: "Consumers are looking for inspiration and experimentation. The growing need for new, aromatic flavours is what has inspired many of our dishes, specifically our Yellow Thai Curry, Makhani Curry and Herby Green Pesto. Stir-frying, crunchy textures and sun-dried ingredients are also in demand, so we've brought these to life in our dishes and garnishes where possible too."
www.theflavourists.co.uk
The Team really showed a lot of love for these meal kits. The Sizzle and Stir options were easy to make, with a real depth of flavour and satisfying texture. The Sizzle Kits also gained high praise – in fact, the most carnivorous tester of all had to admit that the Creamy Makhani curry (with veg and protein balls) was delicious, and he didn't even miss the meat! Not a full conversion to meat-free – but a definite win for The Flavourists!